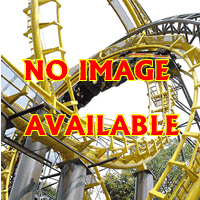 The Clark Sports Center
ATTRACTIONS OFFICIAL WEBSITE&nbsp&nbsp&nbspCONTACT ATTRACTION
TELL A FRIEND

Whether you are starting or maintaining your fitness program, take advantage of a Day Pass to the Clark Sports Center which features a multi-use basketball court; indoor running track; racquetball and squash courts; an 8-lane bowling center; swimming pool; competitive diving pool; the Fitness Center; aerobics studio; rock climbing walls and challenge course.

Everyone, from family groups to the most serious athletes, will find the Center a pleasure to use and affordable as well. Please call for further information.

Hours of Operation
— May 2 to October 9, 2005; Monday thru Friday, 6:00 a.m. to 9:00 p.m.; Saturday, 8:00 a.m. to 6:00 p.m.; Sunday, Closed

—October 10, 2005 to May 7, 2006; Monday thru Friday, 6:00 a.m. to 9:30 p.m. (pool closes at 9:00 p.m.); Saturday, 8:00 a.m. to 9:00 p.m.; Sunday, 9:00 a.m. to 6:00 p.m. (adults only from 9 a.m. to 1 p.m.)

—Closed for the following holidays: Thanksgiving; Christmas Eve; Christmas Day; New Year's Eve; New Year's Day; Easter; Hall of Fame Game Day; Memorial Day, 4th of July, Hall of Fame Induction Weekend, last week of August, Labor Day.
alt=directions
The Clark Sports Center is located at 124 Susquehanna Avenue in Cooperstown, NY 70 miles west of Albany and 30 miles south of the Thruway. From the Thruway, take exit 30 at Herkimer, Route 28 south to Cooperstown. From I-88, take exit 17 at Oneonta, Route 28 north to Cooperstown.
Day Passes
The General Public is welcome throughout the year although The Clark Sports Center reserves the right to limit the number of Day Passes sold if usage reaches capacity.
Reservations required for groups of 10 or more.

Cost for Day Passes: $8.00 for adults; $4.00 for Juniors under 21. Plus $5.00 for use of Fitness Center and Aerobics Studio (which are limited to those 14 years of age and over).
7-Day Passes available, inquire at the Main Desk.

Assumption of Risk
All participants must have an Assumption of Risk Form on file prior to using the facility. Those under 18 must have their parent or legal guardian sign their Assumption of Risk Form. No Exceptions!

Please call for further information.
,CASH
KID FRIENDLY, PARKING AVAILABLE, RV PARKING, FOOD AVAILABLE
This Page Has Been Viewed 1742 Times