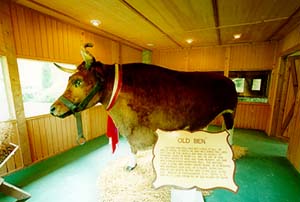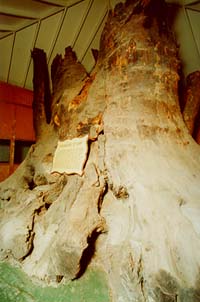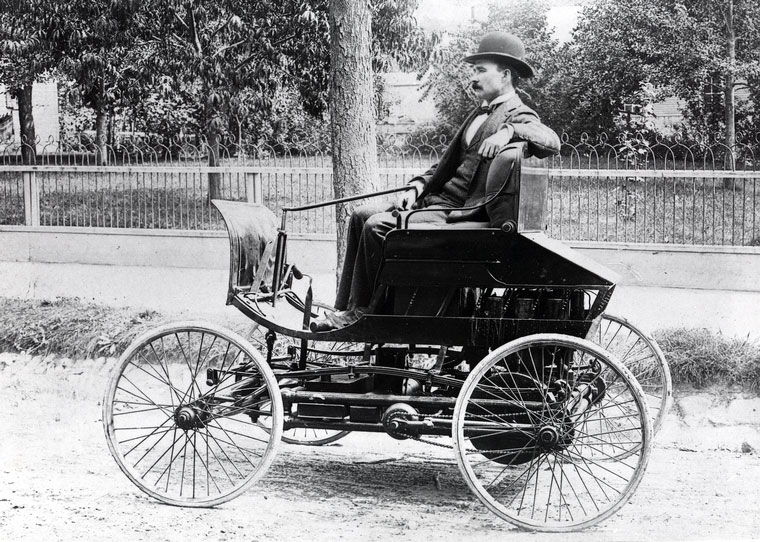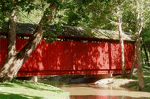 alt=nearby attraction
Welcome To Highland Park
ATTRACTIONS OFFICIAL WEBSITE&nbsp&nbsp&nbspCONTACT ATTRACTION
TELL A FRIEND

Highland Park features include: Administration Building, Lighted Baseball Diamond, Lighted Basketball Court, Concessions, Fishing, Grill, Hiking Trail, Historic Sites, Lighted Horseshoe Court, Museum, Natural Area, Handicap Accessible Parking Area, Picnic Area, Picnic Shelter, Playground, Handicap Accessible Rental Building, Restrooms, Senior Citizens Activities, Handicap Accessible Stage, Lighted Tennis Court. (83.00 acres).

OLD BEN

Old Ben was born in 1902 on the farm of Mike and John Murphy about half way between Bunker Hill and Miami near what is known as Haggerty's crossing. He weighed 125 pounds at birth. It was said he had to rest on his knees to nurse when he was less than a week old. He gained about 100 pounds a month, and at 20 months he weighed one ton, reaching two tons at the age of 4 years in 1906.

In February, 1910, Ben slipped on some ice and fell heavily, breaking his leg. With understandable reluctance, the Murphy's called in a vet from Marion and had him shot. There is contraversy on his weight at the time of his passing: 4,585 or 4,720 pounds. He was 6 and 1/2 feet tall at the shoulder, 14 feet around and 16 and 1/4 feet from his nose to the tip of his tail.

A taxidermist in New York stuffed and mounted his hide. The Murphy brothers continued to display their famous steer on their farm until they sold it in 1919. Some say the stuffed form as donated to the City of Firsts in 1919, other accounts state that it was bought and paid for at the price of $300.00, crooked horn and all. Old Ben is on display in the Visitor's Center located in Highland Park.

SYCAMORE STUMP
The stump is one of Howard County's few remaining landmarks of the past. The old tree originally stood in the west end of Howard County at a point about two miles due north of New London. According to the description of those who remember the tree, it was a hundred feet high before storms broke it down to a huge, hollow stump. The trunk was more than 50 feet in circumference and one of its lower branches was reported to be eight feet in diameter. The tree was estimated to be 1,500 years old according to newspaper articles.

On Sunday, June 18, 1916, the stump was moved to Highland Park where it could be preserved as a relic of the county's pioneer period. The stump is on display at the Visitor's Center located in Highland Park.

VERMONT COVERED BRIDGE

The bright red covered bridge in Highland Park is the final remaining Smith Type #3 Trusses in Indiana. The Vermont Covered bridge is a transplant from the town of the same name, which is about 5 miles east of Kokomo.

After surviving floods, at least one arson attempt and a reckless coal delivery driver, the Vermont Covered Bridge was threatened by another prominent covered bridge destroyer. In 1957, plans for the new Kokomo Reservoir called for flooding the valley at the bridge site. The old wooden bridge was to be replaced with a wider and longer concrete span, built on higher ground.

The late M.E.White, then president of the Howard County Historical Society, proposed moving the span to one of Kokomo's parks. It is mostly through his efforts that the bridge has been preserved. The total cost of moving the bridge was under $3,500. The Kokomo Parks Department constructed the new abutments for the covered bridge.

In January of 1992, through the Parks Department, the bridge received a new shake roof. In the fall of 2004, the bridge received a new coat of paint. The Vermont Covered Bridge is open to foot traffic during the summer months. The bridge is located in Highland Park.

ELWOOD HAYNES MUSEUM

For 35 years Elwood Haynes was a resident of Kokomo. As a builder of America's first commercially successful gasoline automobile, he linked Kokomo's name with the motor vehicle industry: as the inventor of Stellite alloy in 1906 and stainless steel in 1912, he gave the mechanical world two rustless materials of inestimable value. The museum and property were donated to the City of Kokomo by Bernice Haynes Hillis and family on October 14, 1965.

Mr. Haynes moved to Kokomo in 1892. He drew a blue print of the horseless carriage and took it to Elmer and Edgar Apperson (two Kokomo Machinists) and paid them 40 cents an hour to build it.

On July 4, 1894, Mr. Haynes took his first ride in the gasoline powered horseless carriage. Haynes and Apperson formed a corporation and built Haynes Apperson Company (1898-1902). The Elwood Haynes Museum is located at 1915 S. Webster St., Kokomo, Indiana and can be toured Monday through Saturday from 8:00 a.m. to 4:00 p.m. and Sunday from 1 p.m. to 5 p.m. Special hours for large groups by appointment only. Please call the Museum for more information at: (765) 456-7500.

alt=directions
Free
NON SMOKING, KID FRIENDLY, HANDICAPPED ACCESS, PARKING AVAILABLE, RV PARKING, FOOD AVAILABLE
This Page Has Been Viewed 5449 Times