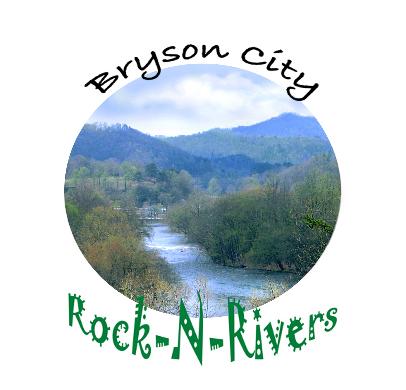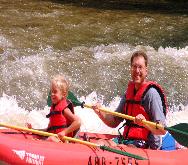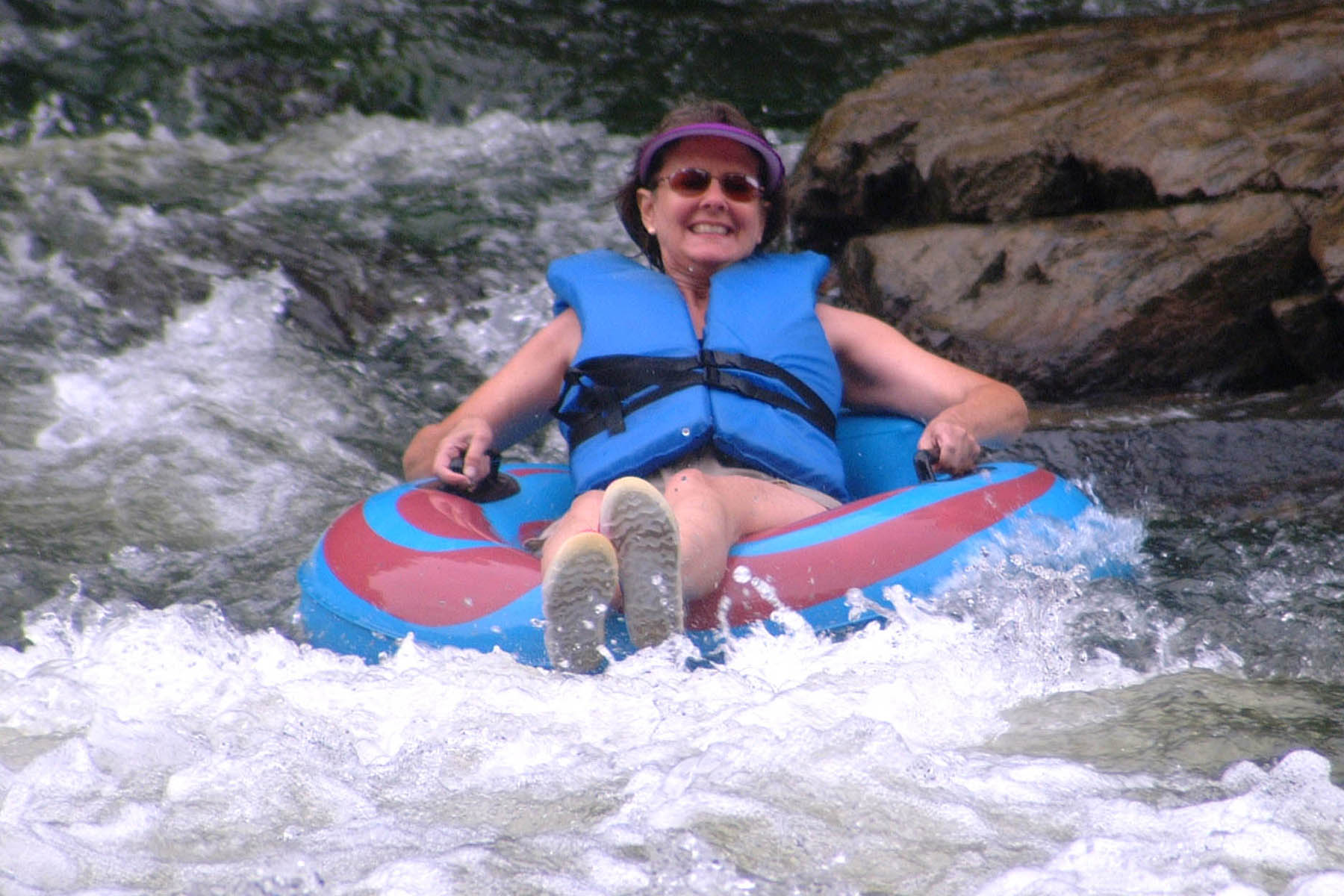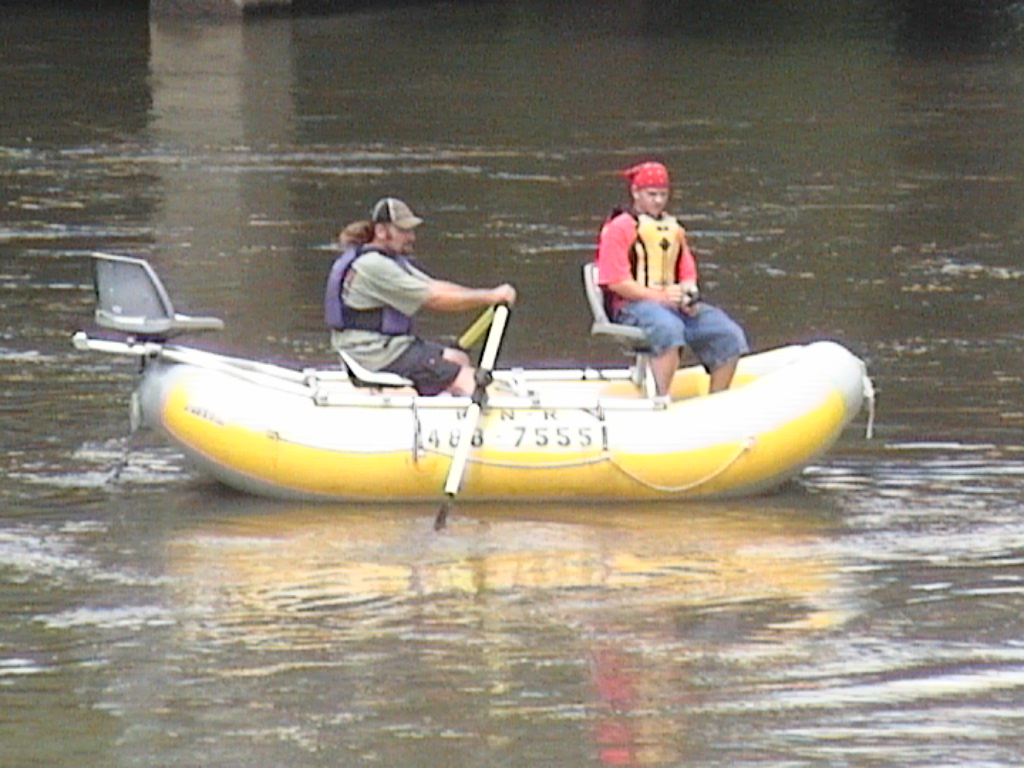 alt=nearby attraction
Family Fun & Adventure with Rock-n-Rivers
ATTRACTIONS OFFICIAL WEBSITE&nbsp&nbsp&nbspCONTACT ATTRACTION
TELL A FRIEND

Full service outdoor headquarters. Offering family-friendly whitewater float trips (just a 4 year old min. age limit), hiking, biking, fishing, instruction, and trail shuttles. Come enjoy the ancient Smoky Mountains and the place where the great Cherokee Spirits call home. Our riverside outpost is located on the beautiful Tuckasegee River in downtown Bryson City, NC (The outdoor adventure capital of the Smoky Mountains.)

Whether it is a family friendly whitewater float trip, catching your first trout, a casual bike ride through town, or a scenic hike in the Smoky Mountain National Park; Bryson City Rock-N-Rivers has something for everyone. Come enjoy the warmer water of the Tuckaseegee River. Our self-guided or guided whitewater float trips are family friendly and are a great introduction to whitewater. Just a 4 year old Min. Age limit! There is no experience necessary and is fun for all ages. Offering rafting, kayaking, and tubing in class 1 & 2 rapids. Rock-N-Rivers offers a wide variety of trips ranging from 30-minute floats to an 9-mile over-nite paddle. Rent a bike and explore by land. Our outpost is within minutes to many restaurants, shopping, and entertainment. We are within 1 mile of several hotels, bed & breakfasts, and campgrounds; 3 blocks from the Smoky Mountain Scenic Railroad Depot; 3 miles from the Great Smoky Mountain National Park, and 10 miles from the Cherokee Indian reservation.

Wet a line and relax as our local guides navigate you down one of the oldest watersheds in the world. We fish many of the waterways in Western North Carolina including; Deep Creek, Oconaluftee, Nantahala, and the Tuckasegee. We also fish Fonatana, Bear, Santeetlah, and Glenville Lakes.

Explore the endless miles of hiking trails and waterfalls with opportunities for historical sites and wildlife viewing. Guides are available by reservation only. At least one day notice needed along with a $25 non-refundable deposit.

What to Wear
In warmer weather wear shorts or bathing suit, t-shirt, and shoes that can get wet. In cooler weather-long underwear, a jacket, and socks (no cotton!) are recommended to ensure warmth(Splash Gear is provided). Shoes are required (we rent water shoes). You may want to bring a change of clothes and a towel- we have changing rooms for guest to use before and after their trips.

What to Bring?
NOTHING you don't mind losing or getting wet
Sunscreen
Insect Repellent
Waterproof Camera
Eyeglass Straps
Water/Snacks(Small Cooler)
ORDER PICNIC LUNCHES
A wide variety of menus from local Bryson City eateries. Just let us know when you make your reservation.

Forget Something?
No worries, our outpost is supplied to provide you with those last minute necessities like sunscreen, waterproof cameras, and oh yes the super soakers. You will also find a wide variety of T-shirts, hats, water shoes and other novelty items to help remind you of your Smoky Mountain Adventure.

Lake Fontana Paddle Trips
Discover this hidden secret in the middle of the Great Smoky Mountain National Park with miles of pristine old-growth forest created by one of the most diverse ecosystems and inhabited by a wide variety of wildlife. Lake Fontana offers miles of adventure and fun. Half day to multi-day trips are available. Spring & Fall. Call for more info. 10 miles- $50 per person/tandem canoe.


alt=directions
Downtown Bryson City, on the beautiful Tuckasegee River(only 3 blocks from the Great Smoky Mountain Railroad, 2 miles from the Great Smoky Mountain National Park, and only 10 miles from the Cherokee Indian Reservation!).
($10 - $225) Please email for further details!
VISA ,MASTERCARD ,CASH
KID FRIENDLY, PARKING AVAILABLE, RV PARKING, FOOD AVAILABLE
This Page Has Been Viewed 1 Times