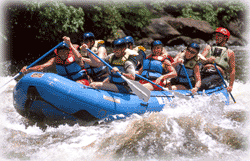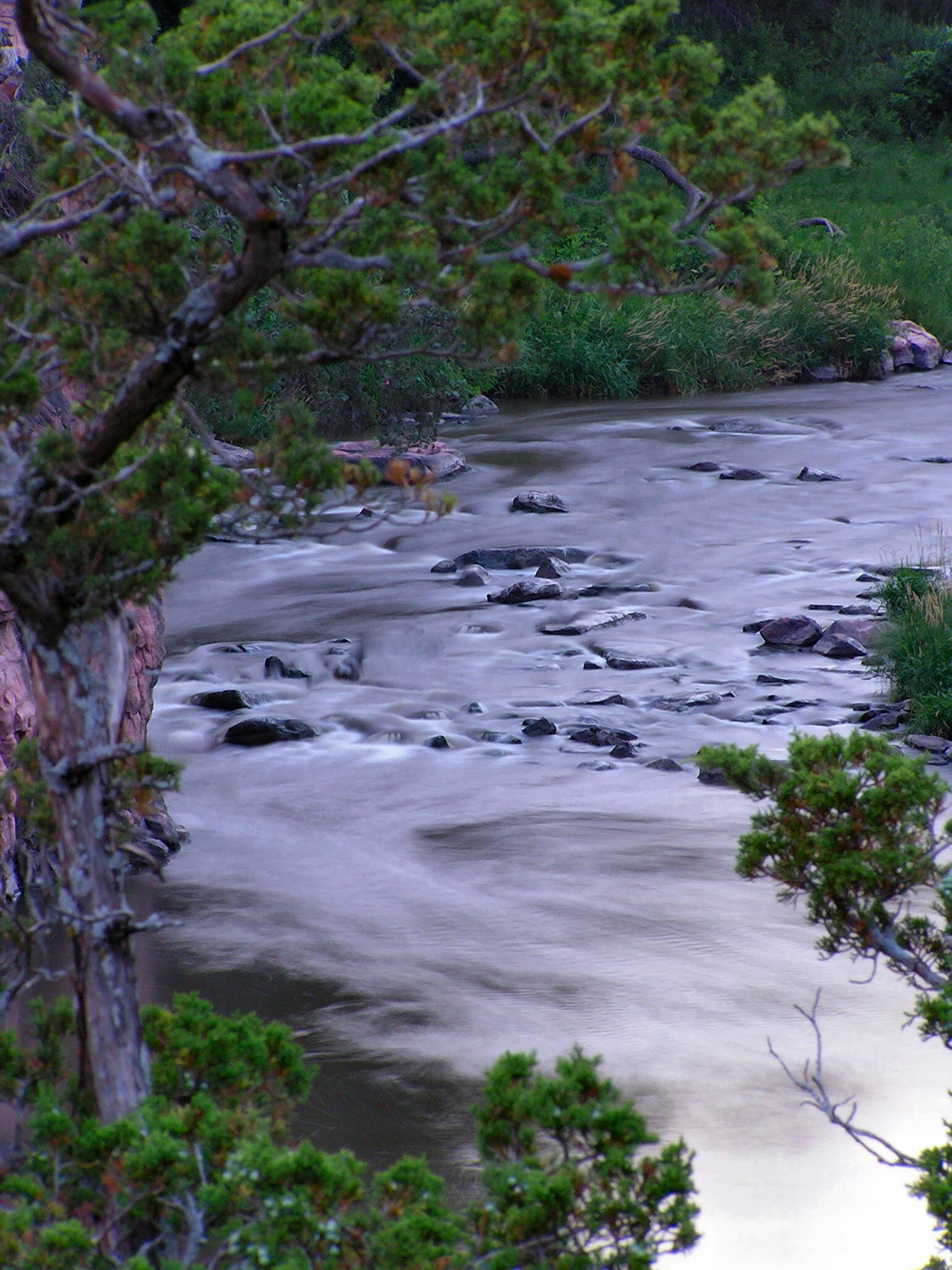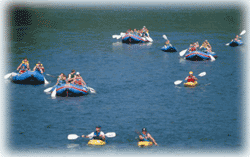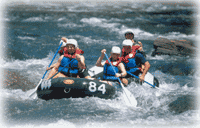 Premier Whitewater Rafting Outfitter in S.Eastern US since 1971 on the Ocoee and Pigeon Rivers
ATTRACTIONS OFFICIAL WEBSITE&nbsp&nbsp&nbspCONTACT ATTRACTION
TELL A FRIEND

Since 1971, Wildwater Rafting has been a leader in providing professional guide services on whitewater rivers. Wildwater leads the way for you on the Ocoee, Chattooga, Nantahala, & Pigeon Rivers. Over 20 trip options include river adventures for children as young as 4 and, yes, even active seniors in their 70's or 80's. Wildwater offers mild excursions for timid rafters and high action adventures for true adrenaline junkies. Trips range from half day to 2 full days. family and friends lodging packages, train or Jeep & raft packages, and corporate or youth team building packages are also available. Open March through early November.

Family friendly whitewater offering a variety of experiences. This Class II-III whitewater river is great for first-timers to experienced paddlers, and Wildwater Rafting has been getting folks on the river since 1971. Original partner with the Great Smoky Mtns Railroad in offering the Raft & Rail© Excursion. We are the only outfitter to offer a Quality Service Guarantee.

Pigeon River:
The Pigeon River's close proximity to the Great Smoky Mountains National Park, Gatlinburg / Pigeon Forge, Maggie Valley and Asheville provides an accessibly exciting trip for the entire family. Five miles of class III rapids provide a fun, fast-paced whitewater run through rapids named Powerhouse, Big Rock, Roller Coaster, Lost Guide, and Chubbie Checker. Trips Memorial Day thru Labor Day. Pigeon River Release days are Tuesday through Thursday plus Saturday.

Upper Pigeon The Upper Pigeon carves a gorge through the Great Smoky Mountains. Rafters are immediately confronted with fast moving water and standing waves. Great trip for families. Minimum age 8 or minimum weight 70 lbs.

Lower Pigeon Fully guided trips on the lower section of the Pigeon are a great introduction to whitewater fun for anyone from four years to senior. The lazy rapids will challenge those with no whitewater experience while showing off breathtaking views of the Smokies. Minimum age 4 years.

Pigeon Climbing Wall and Auto-Zipline Try out the new 40' climbing wall and auto-zipline while at the Pigeon Rafting Center. Our trained staff will help all participants with the safety gear and will assist your climb with words of encouragement. Families, church groups, and individuals ages 6-76 will enjoy this new activity.

Ocoee River:
The Ocoee River with big, closely spaced rapids make it one of the most popular whitewater rivers in the nation. No other river in the East offers the degree of challenge, safety and consistent water flow that is found here. In fact, the Ocoee has been rated one of the ten best whitewater rivers in the country by Canoe Magazine. It has been chosen as the site of national whitewater championships on several occasions as well as home of the 1996 Olympic Whitewater competition.

Ocoee Middle This section quickly became one of the most popular five mile stretches of whitewater in the country. With exciting rapids just 20 feet from the put-in and continuous waves and action, your trip and any trepidation pass before you know it.

Ocoee Upper The newest whitewater run will come alive again this season. This 5 miles of rafting includes the 1/4 mile Olympic whitewater course.

Ocoee Combo The ultimate Ocoee adventure which whitewater enthusiasts dream of! Enjoy the entire 10 miles of Ocoee whitewater to give you a full day on the water with lunch included.

OTHER LOCATIONS FOR RIVER RAFTING

Chattooga River:
The Chattooga Wild & Scenic River begins at the base of Whitesides Mountain in North Carolina and flows in a southwesterly direction to form the border between South Carolina and Georgia. One of the wildest and most beautiful whitewater rivers in the country, the Chattooga was the first river in the Southeast to be designated Wild & Scenic by Congress and was used as a location for the movie Deliverance. The Sumter and Chattahoochee National Forests will surround you while on this wilderness adventure river.

As a free flowing river, water levels on the Chattooga vary with the amount of rainfall each season. The highest water levels and most exciting trips are usually in the Spring and early Summer. By late Summer and Fall the water level is usually lower and trips are more relaxed and slower paced.

Nantahala River:
The Nantahala River, located in Nantahala National Forest, is one of America's favorite whitewater playgrounds. Its ideal location at the edge of the Great Smoky Mountains National Park, just a short distance from Cherokee and Bryson City, NC makes the Nantahala River convenient to mountain vacationers.

Eight miles of clear water, constant waves and swift currents make the Nantahala River a delight for all ages and groups interested in an exhilarating introduction to whitewater rafting. The trip takes over 3 hours and contains numerous class I and II rapids, with a class III at the end. On our rafting trips, there is a lead guide, a sweepguide, and a typically a guide in about every third raft. Since the Nantahala River is a dam-controlled river, one can expect good water flows at all times of the year.


alt=directions
Wildwater Rafting has 4 locations to serve you throughout the southern Appalacians, Smoky Mountains, and Blue Ridge Mountains.

For Tenneessee/Ducktown:
Wildwater Ltd.ís Rafting Center at the Ocoee is on US 64, 3 miles west of Ducktown, Tennessee, and 7 miles west of the North Carolina / Tennessee state line.

For Tenneessee/Hartford:
Wildwater Ltd.ís Pigeon Rafting Center is located at exit 447 in Hartford, Tennessee (Hartford Road). Turn right on Hartford Road. The Rafting Center is .4 miles west of the Exxon Station. Please check your map to confirm driving routes.
Rates vary depending upon trip selected and season. A range of trip options from $20/person to $300 per person are available. Rates change seasonally with peak rates falling on summer weekends. Lower rates are generally on weekdays and in spring and fall with 20% discounts available (Must ask for discounts at time of reservation).
VISA ,MASTERCARD ,DISCOVER ,CASH ,CHECKS ,OTHER
NON SMOKING, KID FRIENDLY, HANDICAPPED ACCESS, PARKING AVAILABLE, RV PARKING, FOOD AVAILABLE
This Page Has Been Viewed 2463 Times