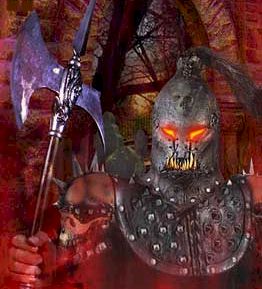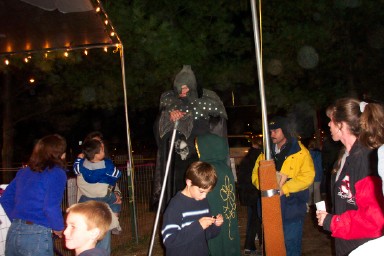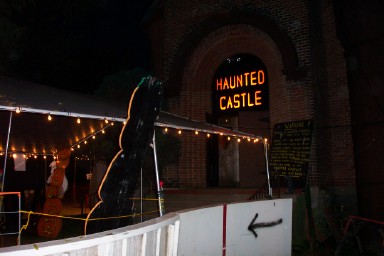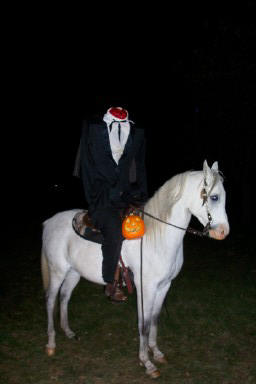 alt=nearby attraction
THE HAUNTED CASTLE
ATTRACTIONS OFFICIAL WEBSITE&nbsp&nbsp&nbspCONTACT ATTRACTION
TELL A FRIEND

The St. Vincent Scout's Haunted Castle, Black Forest, and Pharaoh's Revenge will be open this year Thursday through Sunday, for FIVE full weekends! And each haunt is loaded this year with new scares to keep the Tri-state audience entertained to the MAX! And Pharaoh's Revenge is a totally NEW ATTRACTION every year!

The Haunted Castle is full of terror and is not for the weak at heart! The self guided tour can take as long as 40 minutes to an hour to complete, unless you are the first one in, run all the way, and know the way out, in which case the trip can be made in 25 minutes. That presumes that your feet do not get tangled in the snakes or spider webs. And the three 50-foot super slides have special surprises in store for you!

Beware of the Super Vortex, where the wind pulls you in as the sky swirls and turns you inside out! Which way is up? Is this bridge turning upside-down, or is it only my mind playing unusual tricks?

The Super Maze gives new meaning to the terms Get Lost and Dead End, as every turn offers a new surprise! The Black Knight may have an evil motive, as he directs you through the Super Maze, or is it to your Doom?

The Black Forest path has torches and candles to direct travelers on their self guided adventure. The over hanging trees and thick bushes provide distractions along the way while hidden creatures and little gnomes move throughout the woods surprising travelers at every turn.

Rumor has it that part of the forest is inhabited by a band of gypsies, who protect their burial grounds from those who wander too close. They have been known to have seemingly supernatural powers, including the power to summon old spirits from the graves scattered throughout the woods. Be advised to be particularly wary of any skulls or shrunken heads encountered along the way!

And Pharaoh's Revenge is always new - after you enter his tomb, you have to find your own way out! Allow up to 45 minutes to an hour to accomplish the feat, presuming your screams for help go unnoticed by the mummy and other creatures that lurk from within!
alt=directions
Wallen at Auburn Road North of Fort Wayne, off Exit 111-B of I-69. See the website for a map and further details.
Cost is $9.00 for each Haunt, or a special 3-pak ticket for one trrip thru each haunt is only $20.00.

Check the Web site for current coupon offers, or save money and buy your tickets online through our website.
VISA ,MASTERCARD ,DISCOVER ,CASH ,CHECKS ,OTHER
NON SMOKING, KID FRIENDLY, PARKING AVAILABLE, RV PARKING, FOOD AVAILABLE
This Page Has Been Viewed 1 Times