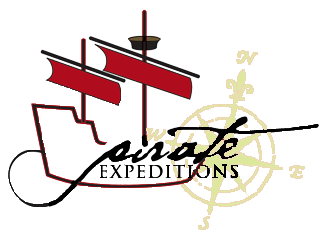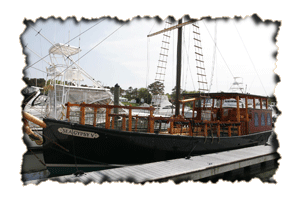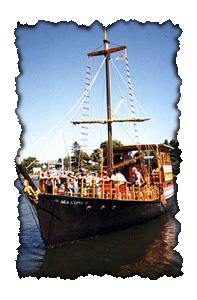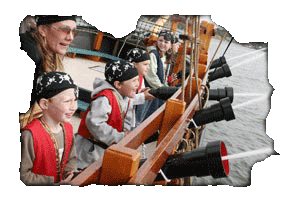 Interactive Pirate Fantasy Cruise
ATTRACTIONS OFFICIAL WEBSITE&nbsp&nbsp&nbspCONTACT ATTRACTION
TELL A FRIEND

Join our crew on Broad Bay in Virginia Beach for a 70 minute interactive Pirate fantasy cruise. We'll begin with face painting and pirate dress up and then venture out into Broad Bay in search of treasure. Our boat, the Sea Gypsy V, has 12 water cannons to defend our ship against the dastardly Pirate Pete. We also may find a sunken treasure!!! We'll look forward to sailing with you, matey!!! Reservations required.

Opening day will be April 22, 2006.
* Sea Gypsy V will sail Saturday and Sunday only through June 10th.
* Beginning June 17th, 2006 the Sea Gypsy will sail daily.
* Please call or email for times of sailings and reservations.
* We will be closed for business on Mondays except Memorial Day.
alt=directions
From the Virginia Beach Oceanfront:
Follow Atlantic Ave North towards 83rd St.
Atlantic Ave turns into Shore Dr.
Follow Shore Dr. for approximately 6 miles.
Go through the intersection of North Great Neck Rd.
Make a left at the next light which is West Great Neck Road.
Follow West Great Neck 1/2 mile. On the right you will see a sign for Long Bay Pointe Marina.
Make a right into the marina and follow the road to the back.
Pirate Expeditions is located at the last gazebo on the left.
From Richmond and Williamsburg:
Follow I64 E
Take Exit # 282 North Hampton Blvd. US 13N toward the Chesapeake Bay Bridge Tunnel
Take the US 60E/Shore Dr. ramp toward the beaches
Turn right at the end of the ramp onto US 60E/Shore Dr.
Follow Shore Dr over the Lesner Bridge to West Great Neck Road.
Make a right on to West Great Neck Road.
Follow this road about ¼ mile until you see a sign on the right for Long Bay Pointe Marina.
Turn right into Long Bay Pointe Marina from West Great Neck Road.
Follow the road to the back of the Marina.
At the first left that you can take, we are the gazebo at the end of that left; Pier House Light.
Look for our sign in front of the gazebo.
$18.00 for individuals
$16.00 for groups of 10 or more.
$10.00 for children under 3

Non-profit group rates available

No children under the age of 1 permitted on the boat.
VISA ,MASTERCARD ,CASH
NON SMOKING, KID FRIENDLY, HANDICAPPED ACCESS, PARKING AVAILABLE, RV PARKING,
This Page Has Been Viewed 1 Times