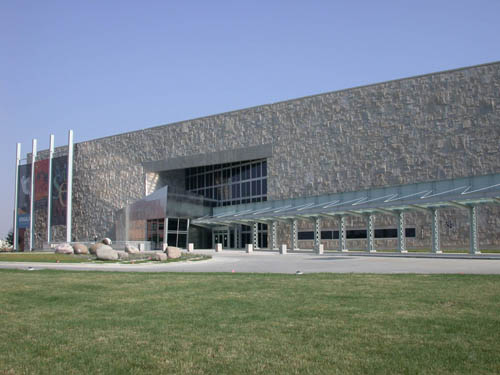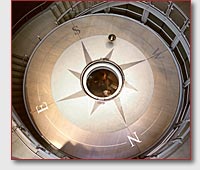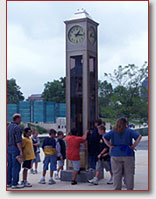 Indiana State Museum
ATTRACTIONS OFFICIAL WEBSITE&nbsp&nbsp&nbspCONTACT ATTRACTION
TELL A FRIEND

This world-class institution is a hands-on overview of the best Indiana has to offer. Constructed from all Indiana materials including limestone, sandstone, steel, brick and glass, the building itself is a work of art. Discover icons representing each of Indiana's 92 counties on the exterior, then step inside to explore Indiana's past, present and future through artistic, cultural and scientific exhibits.

The Indiana State Museum collects objects that have had economic or technological significance to the citizens of Indiana over time. These objects are chosen to document the contributions of individual Hoosiers and selected Indiana businesses to American culture. Emphasis is placed on objects made or designed in Indiana. Consideration is also given to objects that document and represent achievements, inventions and innovations made or used by the people of Indiana. Additionally, the collection includes objects documenting the various ways Hoosiers earned a living over time, how they did business and built things.

The physical storage limitations of the previous museum building have left these collections lacking key examples of many objects now desired to show the prominence of agriculture and manufacturing in Indiana's history. Aggressive—but highly selective—collecting is now being pursued with the expanded opportunities for display made possible with the move to the new Indiana State Museum building.

Agricultural holdings range from early hand tools to large machines. Collection emphasis is on farm tools and implements made in Indiana, especially examples from nationally recognized manufacturers, such as Oliver Chilled Plow and Gaar-Scott. Horse-drawn implements include plows, cultivators and seeders. Two early portable steam engines illustrate the early application of mechanical power to the farm. A 1940s gasoline tractor represents the final replacement of muscle power by machine power on farms. The collection also includes examples of packaging for processed foods including vegetables, cereals and lard. Most objects relate to the crops of corn and wheat industries. However, tools associated with the tobacco industry are represented as well.

Industry holdings include not only examples of products made in Indiana, but also objects used in manufacturing and business. The collection consists of automotive parts and objects related to radio and television manufacturing. Several Indiana-made automobiles are part of the collection, including examples manufactured by Maxwell, Sears, Stutz and Studebaker. Several horse-drawn vehicles made by or distributed by Indiana firms are represented as well. Artifacts representing the timber, furniture, glass, metalworking and steel industries are in the collections also.

Rounding out the technology collections are miscellaneous objects, such as photography equipment, medical tools, communications devices, home appliances, musical instruments and office machines.


alt=directions
adults: $7 general museum admission
seniors age 60+: $6.50 general museum admission
child age 3-12: $4 general museum admission
child under 3: Free

VISA ,MASTERCARD ,CASH
NON SMOKING, KID FRIENDLY, HANDICAPPED ACCESS, PARKING AVAILABLE, RV PARKING, FOOD AVAILABLE
This Page Has Been Viewed 1 Times