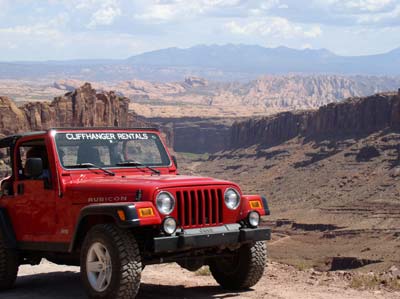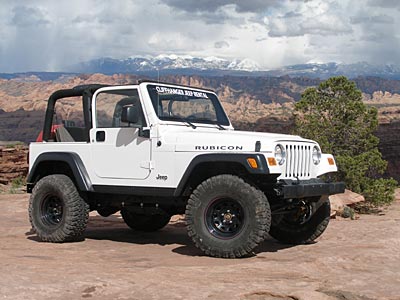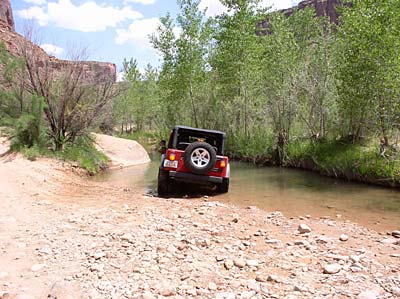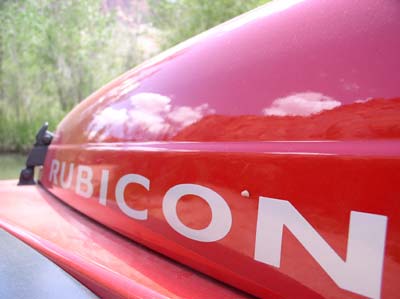 alt=nearby attraction
Moab Jeep Rental
ATTRACTIONS OFFICIAL WEBSITE&nbsp&nbsp&nbspCONTACT ATTRACTION
TELL A FRIEND

Cliffhanger Jeep Rental is Moab's top Jeep rental company. If you are planning to go to Arches National Park or Canyonlands, Cliffhanger has the Jeep for you. We rent Modified Jeep Rubicons. Our Rubicons are lifted and ready to go exploring.

At Cliffhanger Jeep Rental it is our desire to help make your stay in Moab an enjoyable one. Our Rubicon Jeeps are available for daily and weekly excursions. We'll help create a jeeping experience that is tailor-made for your enjoyment. In a Jeep Rubicon, canyon adventures are right around the next bend. Novice jeepers and experienced four-wheel enthusiasts alike will discover how great this area is in the back country.

We offer you the newest, nicest, and most capable Jeeps in Moab! And the longest rental day in town, too. Have Fun!

Why rent a Jeep Rubicon?
Jeep Rubicon is the most capable Jeep straight from the factory on the road. The Rubicon comes with Lockers front and rear, Dana 44 axles, Rocker panel protection, Mud terrain tires, and many other trail ready extras that add to the performance, while still maintaining a superb highway ride.
alt=directions
We are located at the Aarchway Inn.

1551 North Hwy. 191
Moab, Utah 84532

Daily rental: $175

Weekly rental: $900
VISA ,MASTERCARD ,DISCOVER ,CASH ,CHECKS
KID FRIENDLY, PARKING AVAILABLE, RV PARKING,
This Page Has Been Viewed 1 Times