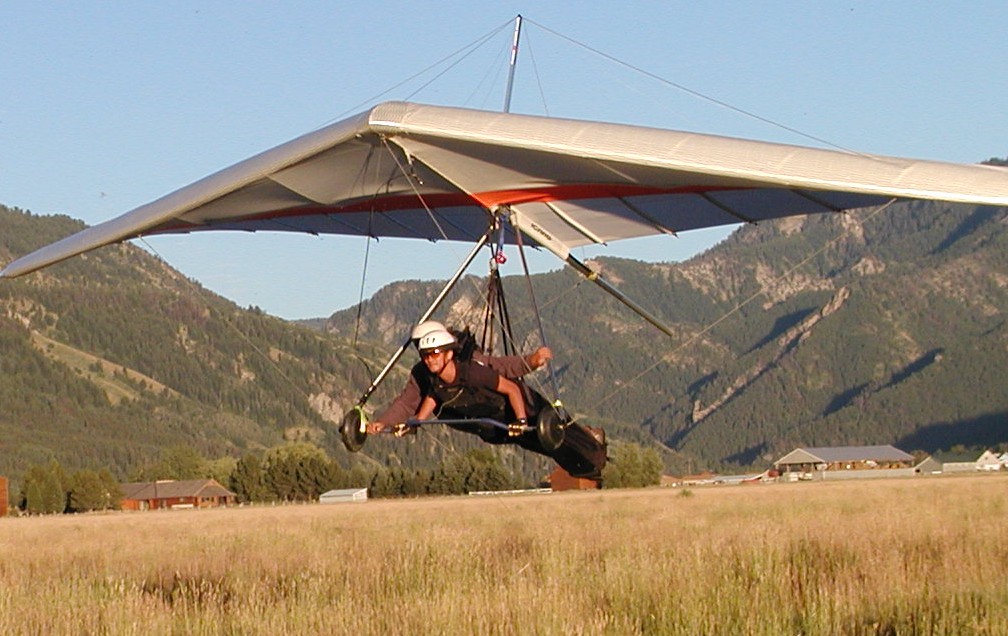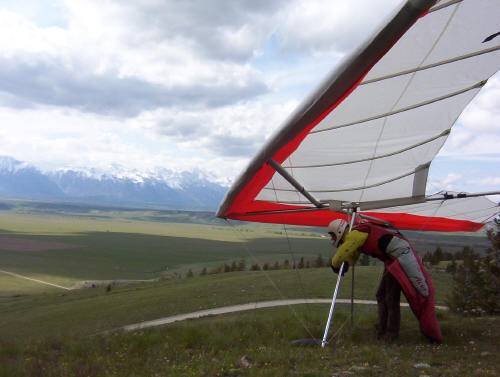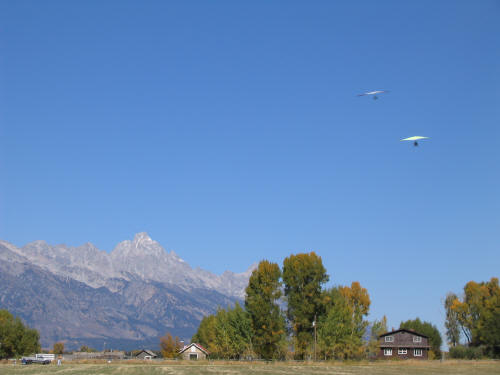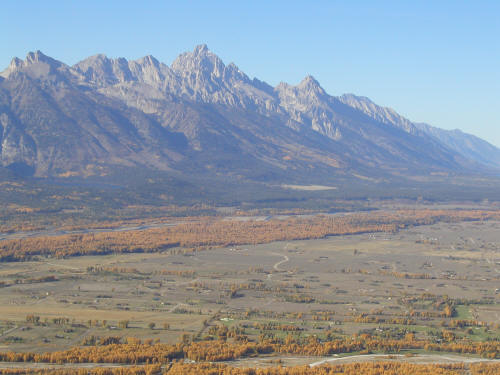 alt=nearby attraction
Cowboy Up Hang Gliding
ATTRACTIONS OFFICIAL WEBSITE&nbsp&nbsp&nbspCONTACT ATTRACTION
TELL A FRIEND

Hang Gliding in scenic Jackson, Wyoming and the general area. We want to bring the sport of Hang Gliding to the Jackson Hole area. We believe that Hang Gliding fits like hand-and-glove with the adventurous ambiance of this area. It's more than obvious that the scenery here overwhelmingly lends itself to our kind of sport. The Hang Gliding community outside of Jackson has been clamoring for such a flying venue. We plan to make Jackson Hole a Mecca for Hang Gliding. A place where pilots and their families come from all over the world to soar the beautiful Wyoming skies. This is our dream and we are committed to it.

We offer daily tandem flights, lessons, sales and service.

Cowboy Up Hang Gliding (USHGA) is certified through the United States Hang Gliding Association. All of our instructors are USHGA certified Advanced Instructors and Advanced Tandem Instructors.

Combined we have over 34 years of Hang Gliding Experience. We have a two-time World Record holder and a two-time National Record holder on staff. Additionally we have someone who speaks French, Dutch and German.

We absolutely love teaching people how to fly and give them the experience of flight. We provide professional instruction from beginner to advanced.
alt=directions
The quaint little town of Wilson is located 5 miles west of the town of Jackson at the entrance to the Teton Pass (top of the Pass is at 8,600 feet). Wilson is nestled at the base of the Teton Mountain Range and because it sits directly at the base of this spectacular mountain range, it is home to an abundance of wildlife, i.e. moose, bear, elk, deer, to name but a few. Also a beautiful creek, Fish Creek, runs through the town of Wilson. Fish Creek is a wonderful fishing and rafting creek. It eventually spills into the Snake River. You can raft, canoe, etc, Fish Creek beginning at Wilson all the way to the Snake River and beyond.

The town of Wilson, like most of the surrounding area is at 6,200 feet. Brace yourself, if you are coming directly from sea level to Jackson. The air is thinner and it may take a day or so to acclimate.

Like all of Jackson Hole, Wilson is a breathtaking town, spectacular views, horses, mountains, the creek, etc. with quite a bit of open range and GREAT for Hand Gliding!
Introductory Flights: (includes preflight ground school)
$149 - $165

Lessons & Training:
$95 - $1,095

Getting Aloft, Experienced Pilot Areotow/Truck Tow, Equipment Rental, and Tandem Clinics are extra.
VISA ,MASTERCARD ,DISCOVER ,CASH ,CHECKS
KID FRIENDLY, HANDICAPPED ACCESS, PARKING AVAILABLE, RV PARKING,
This Page Has Been Viewed 1 Times