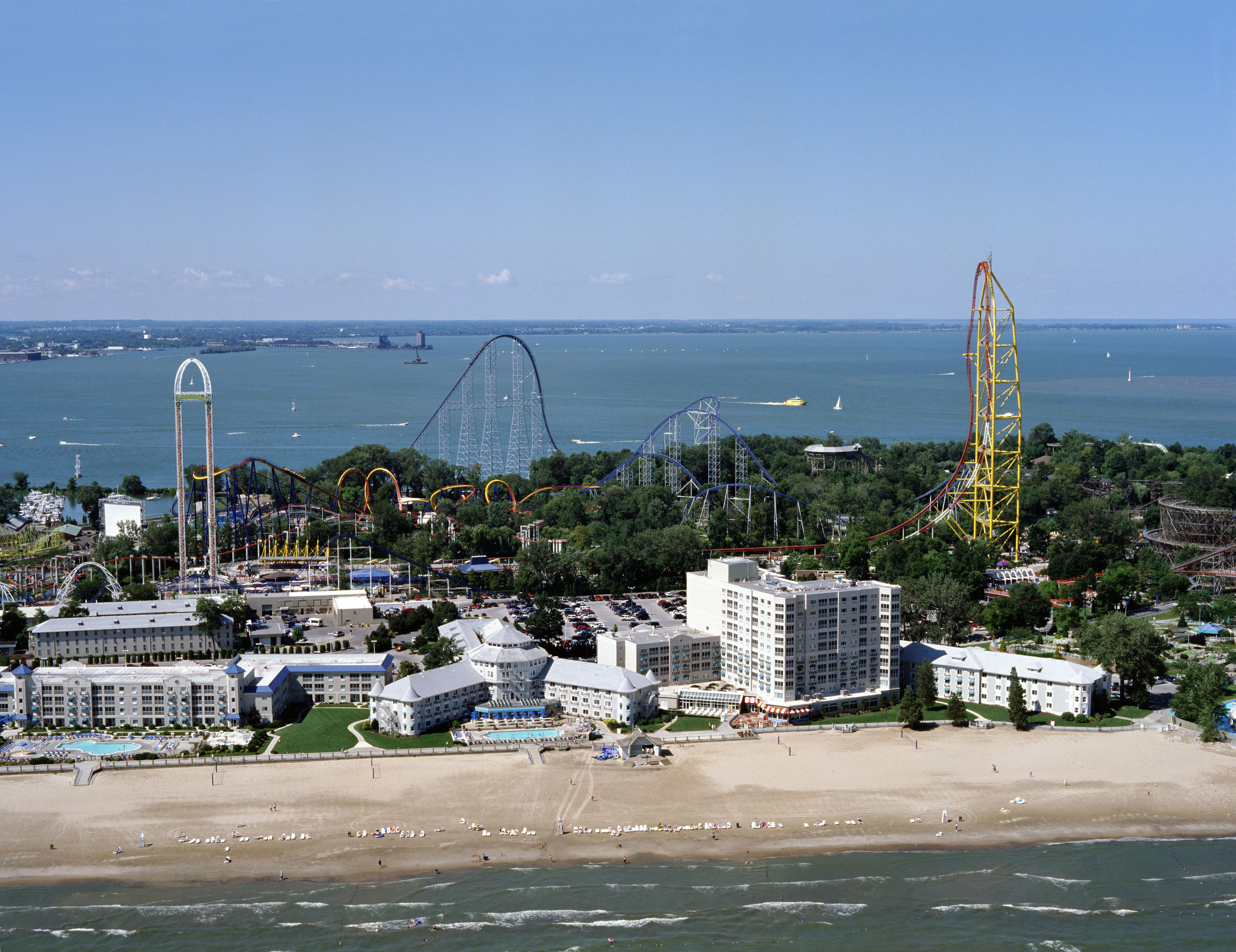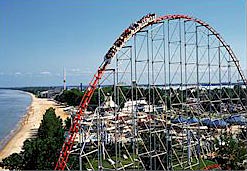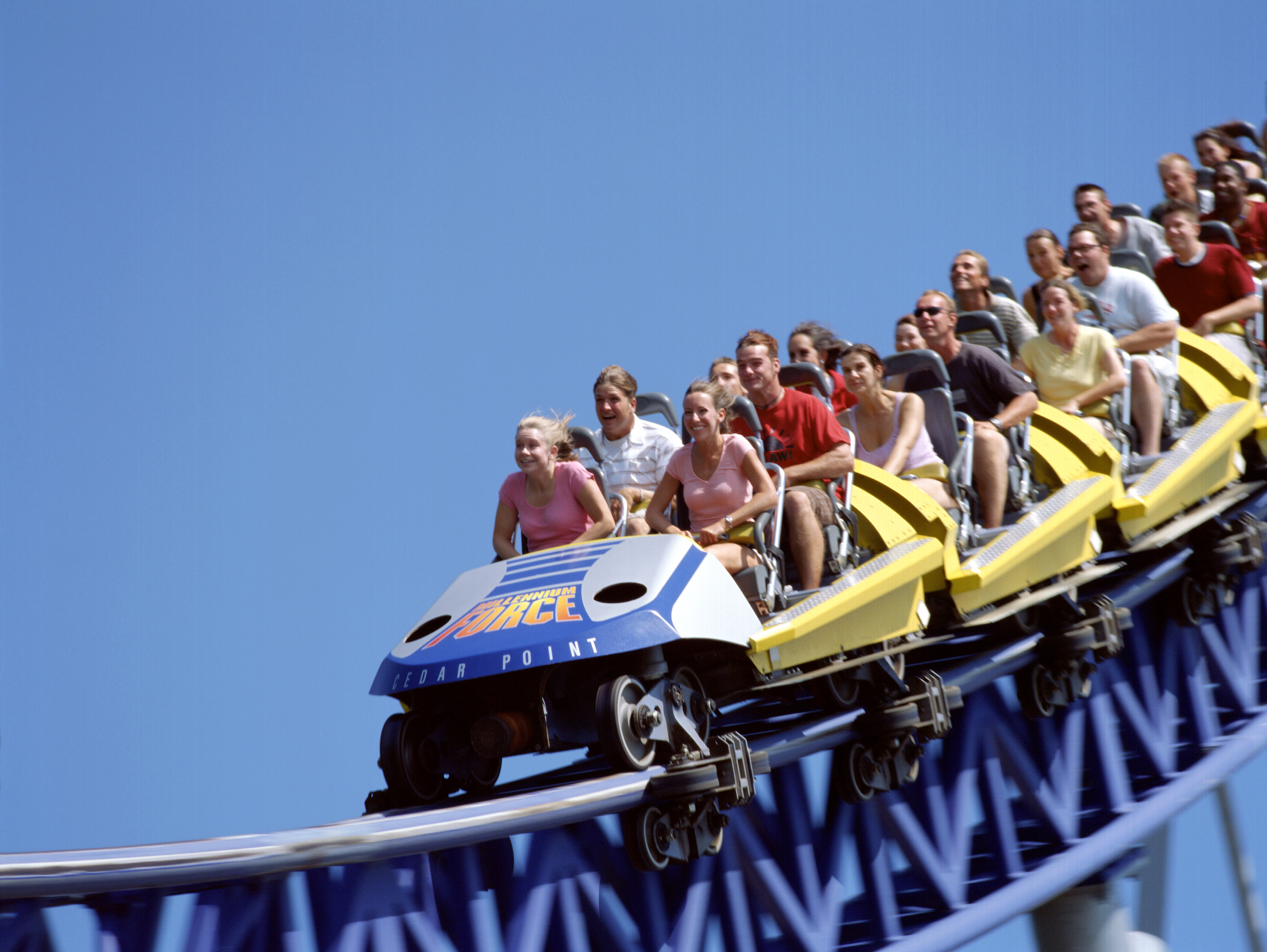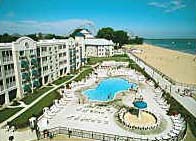 alt=nearby attraction
Visit the Best Amusement Park in the World!
ATTRACTIONS OFFICIAL WEBSITE&nbsp&nbsp&nbspCONTACT ATTRACTION
TELL A FRIEND

Cedar Point will open for the 2007 season on May 12!

Cedar Point has now been voted the Best Amusement Park In The World for nine consecutive years. Located on a Lake Erie peninsula 50 miles west of Cleveland, it's home to 69 rides, including the biggest coaster collection on the planet.

NEW for 2006 - thrillseekers will flock to the amaing new coaster Maverick.
The 420-foot-tall Top Thrill Dragster is one of Cedar Point's sweet 16 roller coasters, including four over 200 feet tall. But Cedar Point has a wide variety of fun and excitement for everyone.

Our family areas include Camp Snoopy, where you can meet the PEANUTS(TM) gang. Cedar Point also has award-winning entertainment, an ice-skating show and sandy Lake Erie beach.

Adjacent to Cedar Point are Soak City waterpark, miniature golf, racetracks and a 152-foot-tall Skycoaster, separate attractions which have their own fees.

Guests staying overnight can enjoy the convenient Cedar Point Resorts: three waterfront resort hotels, a value-priced hotel and an RV campground.

The newest Cedar Point Resort is the splash-filled Castaway Bay waterpark, with liquid fun and excitement for everyone in the family, a great way to experience an island getaway close to home. With a tropical Caribbean theme, this lush indoor waterpark resort will give you the feeling you've just landed on an island paradise.

Dates, hours, prices and schedules subject to change.
alt=directions
Located 50 miles west of Cleveland on the shores of Lake Erie. Take exit 118 off the Ohio Turnpike and follow the signs to Sandusky and Cedar Point.
Funday
Ages 3-61, 48" or taller, admission for any one day of the season. $41.95

Ride & Slide
Ages 3-61, 48" or taller, admission to both Cedar Point and Soak City admission for any two days of the season. $69.95

Junior
Ages 3-61, under 48" tall in shoes, admission for any one day of the season. Children 2 and under are admitted FREE. $11.95

Junior Ride & Slide
Ages 3-61, under 48" tall in shoes, admission to both Cedar Point and Soak City for any two days of the season. $29.95

Senior
Age 62 and older, admission for any one day of the season. $11.95

Senior Ride & Slide
Age 62 and older, admission to both Cedar Point and Soak City for any two days of the season. $29.95

Starlight
After 5 PM when park closes at 10 PM or later.
After 4 PM when park closes earlier than 10 PM.
Includes Friday nights after Labor Day. $24.95

Season Pass
Ages 3-61, 48" or taller, entrance to Cedar Point for one person all season. (Junior and Senior Season Passes also available.) $10.95

Combo Pass
Ages 3-61, 48" or taller, entrance to Cedar Point and Soak City for one person all season. (Junior and Senior Combo Passes also available.) $164.95
VISA ,MASTERCARD ,DISCOVER ,CASH ,CHECKS ,OTHER
KID FRIENDLY, HANDICAPPED ACCESS, PARKING AVAILABLE, RV PARKING, FOOD AVAILABLE
This Page Has Been Viewed 1 Times