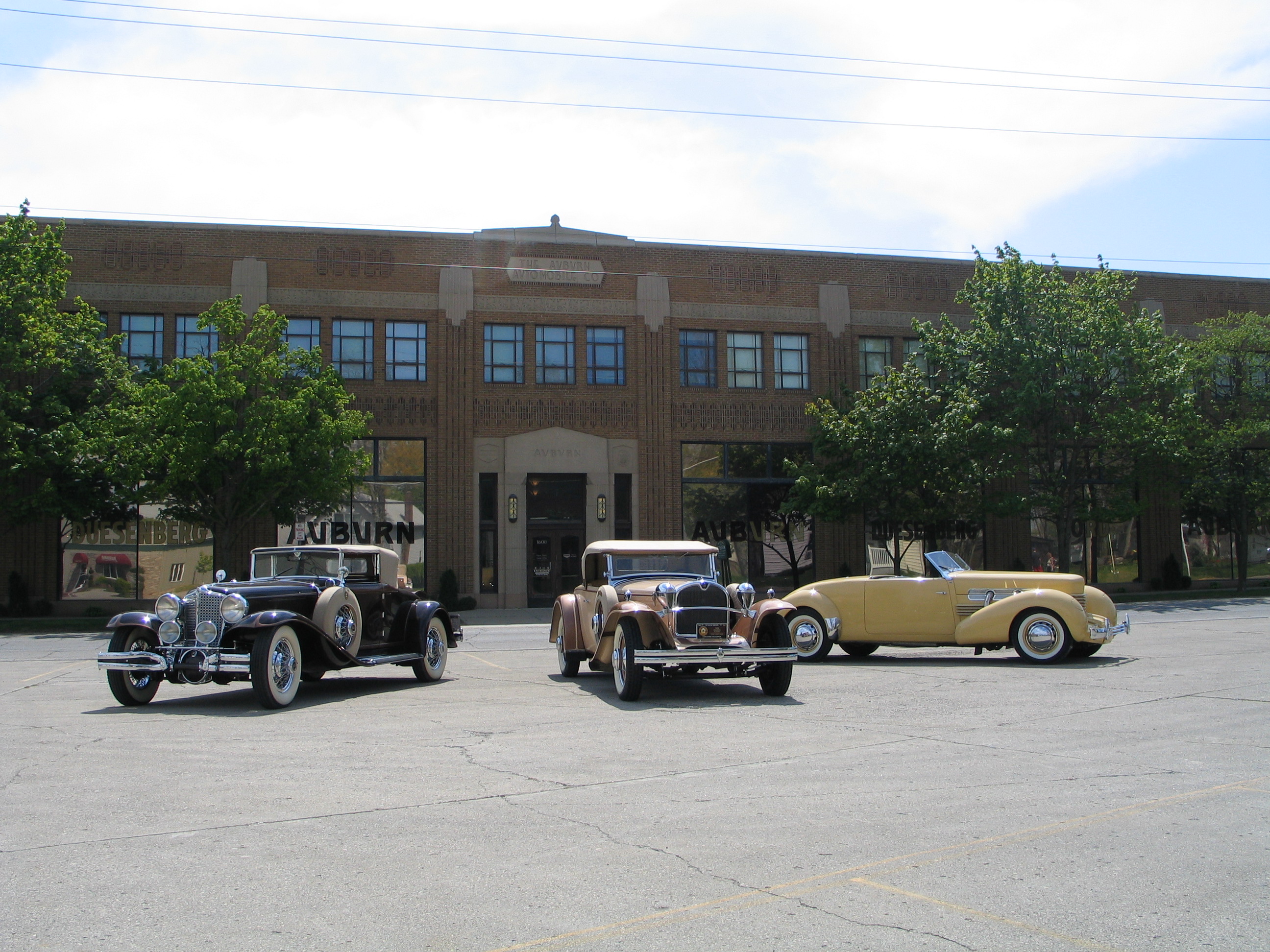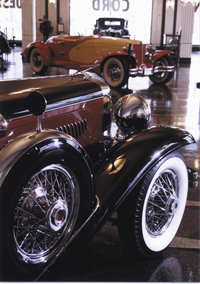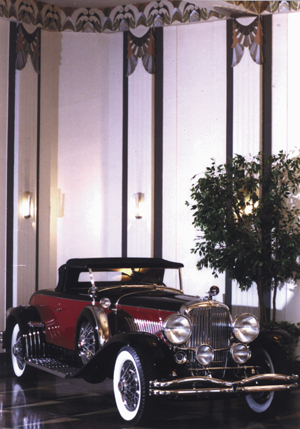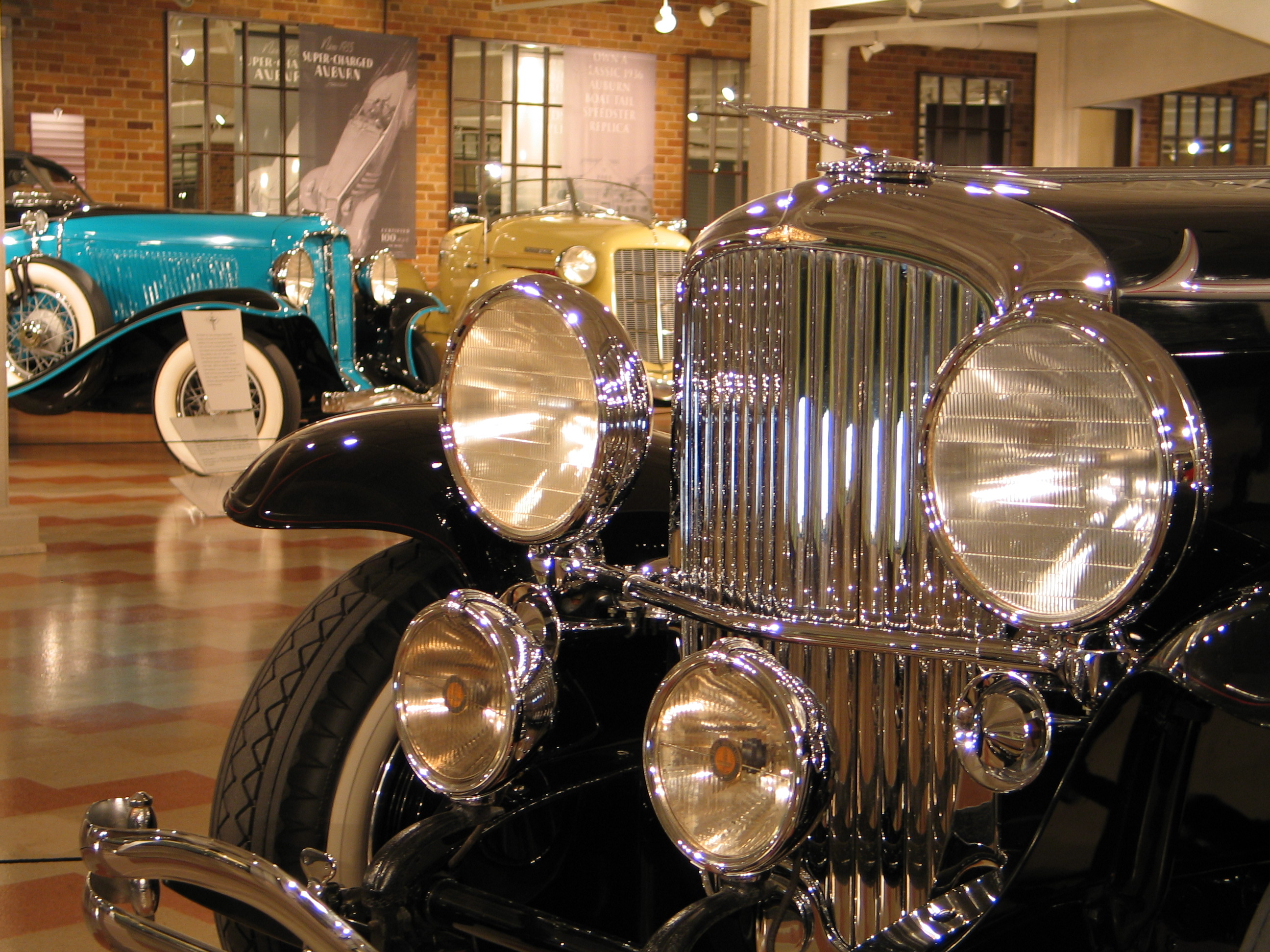 alt=nearby attraction
Auburn Cord Duesenberg Museum
ATTRACTIONS OFFICIAL WEBSITE&nbsp&nbsp&nbspCONTACT ATTRACTION
TELL A FRIEND

Imagine the most beautiful classic automobiles of all time - Duesenberg, Packard, Cord, Cadillac, Auburn, Rolls Royce - the emblems of an age when personal motoring brought with it style, elegance and untamed speed. Now imagine them in the breath-taking art deco showrooms of America's most esteemed builder of grand luxury marques. You've just envisioned the Auburn Cord Duesenberg Museum, in Auburn, Indiana, the Home of the Classics.

More than 120 intriguing vehicles, from the horseless carriages of the 1890's to the muscular sports cars of today, occupy two floors of the 1930 factory headquarters of the Auburn Automobile Company.

The Auburn Cord Duesenberg Museum, a masterpiece of art deco architecture, is distinguished by inclusion in the National Register of Historic Places. Over one million people, from all 50 states and 60 foreign countries, have visited the museum since it opened in 1974. The museum, accredited by the American Association of Museums since 1997, is a National Historic Landmark.

The museum is open to visitors seven days a week from 9 a.m.-5 p.m.
alt=directions
Auburn Cord Duesenberg Museum is located at 1600 S. Wayne St., Auburn, Indiana. The Museum is housed in the former Auburn Automobile Company's National Headquarters in Northeast Indiana at the intersection of I-69 and State Road 8, 20 miles north of Fort Wayne and 35 miles south of the Indiana Toll Road (I-80/I90).

Visit MapQuest.com for further directions.
Adult admission is $8.00.
Students are $5.00
Family and Group rates available.


Call or email for further details.
VISA ,MASTERCARD ,CASH ,CHECKS
NON SMOKING, KID FRIENDLY, HANDICAPPED ACCESS, PARKING AVAILABLE, RV PARKING, FOOD AVAILABLE
This Page Has Been Viewed 1 Times