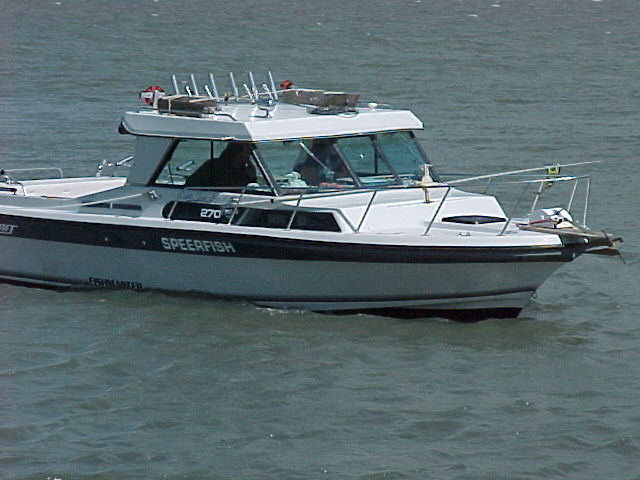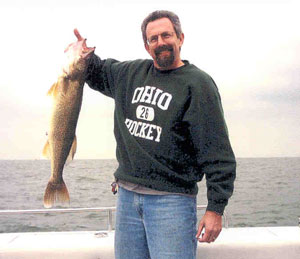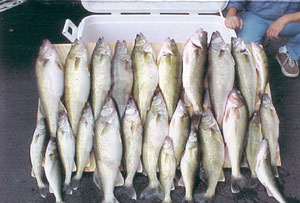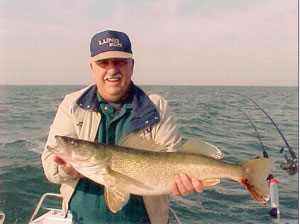 alt=nearby attraction
Speerfish Charters
ATTRACTIONS OFFICIAL WEBSITE&nbsp&nbsp&nbspCONTACT ATTRACTION
TELL A FRIEND

Lake Erie Sport fishing at it's best. Walleye, Perch and Small Mouth Bass. Only two blocks from Cedar Point Sandusky, Ohio. Join us for a day of Relaxation and Fun, fishing Lake Erie. Two boats, 30ft. Sport Crafts to serve you. Bring the family for a day of fun! Advance Booking necessary.

Meet Your Captain:
Captain Jim Speer will provide you with the experience necessary to make your trip a memorable occasion. He has lived on the Lake for his entire life and knows every reef in Lake Erie. His credis include:
Licensed U.S.C.G. captain, 50 ton
License Guide State of Ohio
35 Years of Owning and Operating Boats on Lake Erie
Active member of Sandusky Charter Boat Association
Active Member of National Association of Charter Boat Owners (N.A.C.O.)
For the serious fisherman we have a boat located at Wild Wings Marina, just minutes from Lake Erie's Walleye Hot Spots and the many reefs in the Western Basin.

Family Fishing Trips are always welcome!
alt=directions
$100.00 deposit required with confirmation of reservation.
Cancellations must be made 15 days prior to trip to receive refund.
Captain makes all weather decisions.

Please email for further details.
,CASH ,CHECKS
KID FRIENDLY, HANDICAPPED ACCESS, PARKING AVAILABLE, RV PARKING,
This Page Has Been Viewed 1 Times