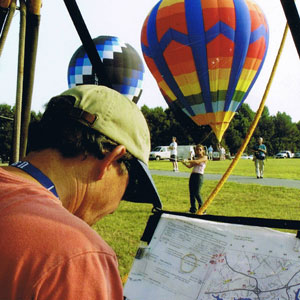 Fantasy Balloon Flights
ATTRACTIONS OFFICIAL WEBSITE&nbsp&nbsp&nbspCONTACT ATTRACTION
TELL A FRIEND

Champagne hot air balloon adventures are offered daily above the Palm Springs resort area Sept through May. Summer flights are offered in Ventura.

You will enjoy a bird's eye view of majestic mountains surrounding a patch panorama of cities, farms, resorts, and the natural desert. The Palm Springs area offers a wonderful contrast between the natural desert landscape with wild flowers and sagebrush and the beauty of lush country clubs and over 100 golf resorts. The interesting agricultural area to the east includes date palm groves, vineyards, and citrus groves. Through out the flight your pilot will point out interesting sites like celebrity homes, the windmill farms, and natural landmarks like San Andreas earthquake fault and the Salton Sea.

The Temecula wine country flights originate from a winery and offer views of the vineyards, rolling hills, ranch estates, citrus groves, and three lakes. After this flight you will be invited to tour the winery and local beverage tasting.

Santa Paula in Ventura County provides a fantastic view from our balloons of the Channel Islands and Pacific Coast, lemon orchards, and foothills where we regularly spot cattle, deer, coyote, and quail! Our host; Limoneira Tours can arrange jeep tours, horseback rides, picnics, and packing house tours to introduce you to charming early California town.

UNFORGETABLE…
The balloons usually cover 10-30 miles through the scenic flight area of Palm Desert, Santa Paula, and Temecula. The time aloft lasts 60-90 minutes depending upon available landing sites. The pilots change altitude to find different wind direction to steer the balloons over interesting landscapes. Upon landing, we follow a 200-year-old tradition with ballooning and serve iced Champagne. Sparkling juices and other beverages are also served. The pilots commemorate the adventure by reciting the Balloonist's Poem and present the new aeronauts with first ascension awards and a photo postcard.
alt=directions
Located at 74901 Hwy 111, in the Village shopping center in Indian Wells on Cook St.
$170 per guest
VISA ,PAYPAL ,MASTERCARD ,DISCOVER ,CASH
KID FRIENDLY, HANDICAPPED ACCESS, PARKING AVAILABLE, RV PARKING, FOOD AVAILABLE
This Page Has Been Viewed 1 Times