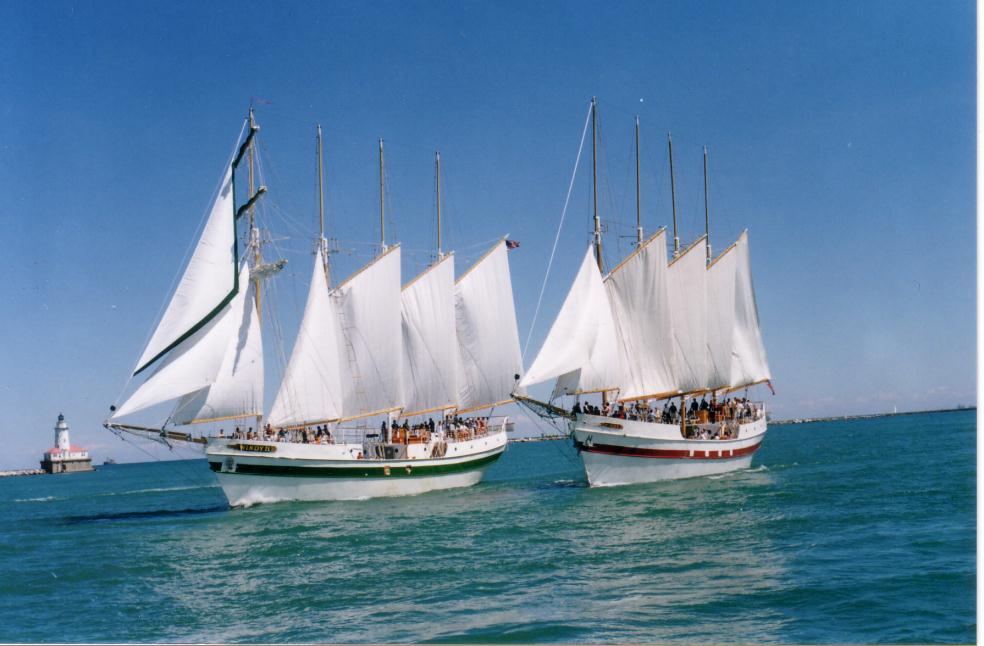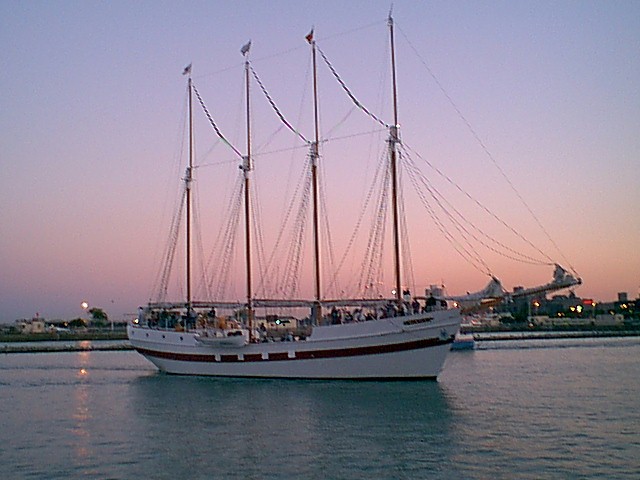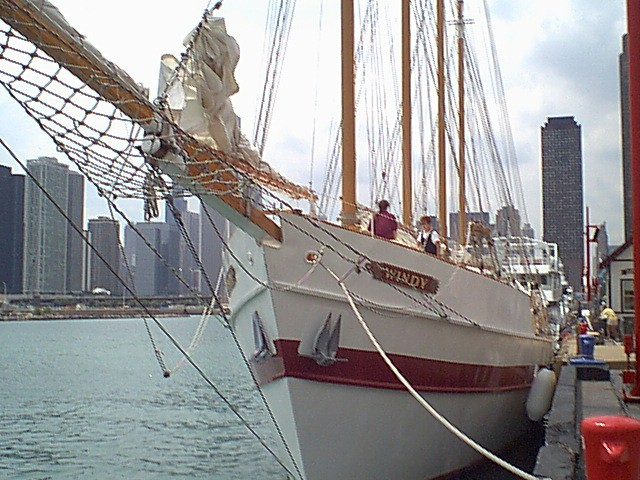 alt=nearby attraction
Tall Ship WINDY
ATTRACTIONS OFFICIAL WEBSITE&nbsp&nbsp&nbspCONTACT ATTRACTION
TELL A FRIEND

Sail on a tall ship! A simple yet unique adventure of relaxation and excitement while taking in the magnificent Chicago Skyline. Kids to seniors love helping to raise sails. She sails afternoons and evenings, daily. Occassionally, pirate dinner cruises are offered. Schedule changes weekly, call ahead for specific times.

Skyline Cruise
The 1-1/2 Hour Skyline Cruise aboard one of the WINDYs is a favorite. People of all walks of life enjoy this mini romantic getaway. Passengers agree that it is one of the most exciting yet relaxing experiences in Chicago. Guests may help by raising and trimming the sails, or even taking a trick at the wheel. There are no set courses; as authentic sailing ships, the WINDY's sail with the wind so every cruise is unique. There is a small concession and restroom facilities aboard. From the water, Chicago's magnificent skyline is second to none. The crew is always willing to point out the skyline, landmarks and Great Lakes wildlife.


alt=directions
WINDY sails from Navy Pier in the waterfront downtown Chicago.
Adults $27
Seniors over 60 and Children under 12, $20
Discounts for groups over 20 persons.

Dinner Cruises $39.95
Children under 12 $29.95

Rates subject to change and see our website for details.
VISA ,MASTERCARD ,CASH
NON SMOKING, KID FRIENDLY, PARKING AVAILABLE, RV PARKING, FOOD AVAILABLE
This Page Has Been Viewed 4229 Times