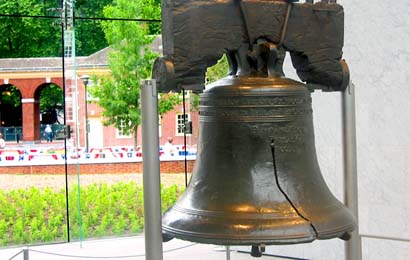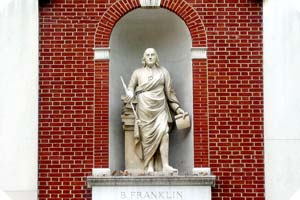 Old City Philadelphia -- AudioSteps MP3 Audio Walking Guide
ATTRACTIONS OFFICIAL WEBSITE&nbsp&nbsp&nbspCONTACT ATTRACTION
TELL A FRIEND

Let your own MP3 player take you on an AudioSteps walking tour of America's birthplace. Go back in time to colonial days as you follow in Ben Franklin's footsteps through Old City Philadelphia. We'll tell you about the founding of America and what's happening now from William Penn's times to the Liberty Bell and Independence Hall to today's art galleries, and we'll direct you to all of the fascinating sites along the way. Go at your own pace -- stop to shop or eat whenever you want and see Old City Philadelphia on your own schedule.

The tour starts along Market Street and stops at the Visitors' Center, the Constitution Centre, Ben Franklin's Grave, Betsy Ross's House, Penn's Landing and the Delaware River, the country's oldest candy shop, and much, much more before ending at Independence Hall and the Liberty Bell. You might even see Ben Franklin's ghost!

Depending on how much you decide to do at one time, the walk covers up to 3 miles, taking on average, between 1 and 2 hours of walking time.

The audio files are easily downloadable to your MP3 player from the AudioSteps web site, and a printable map comes with the tour in case you need to check your location.
alt=directions
Tour starts at 8th and Market Streets, Philadelphia. But, since it's on your own MP3player, you can start anywhere in Old City. See map you get when you buy the guide.
$12.00
VISA ,MASTERCARD ,DISCOVER
KID FRIENDLY, HANDICAPPED ACCESS, PARKING AVAILABLE, FOOD AVAILABLE
This Page Has Been Viewed 2301 Times