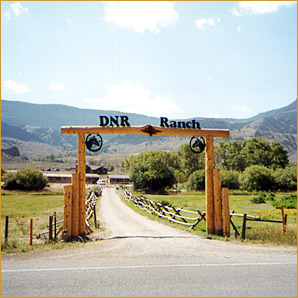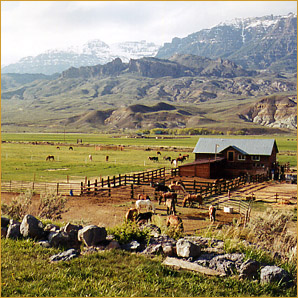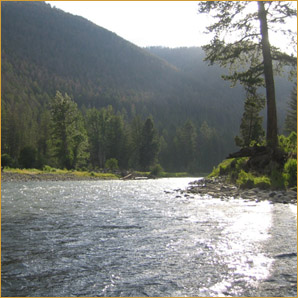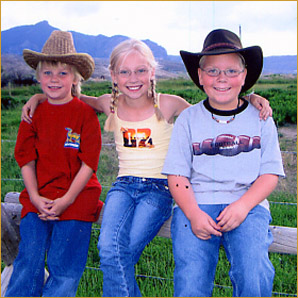 alt=nearby attraction
Welcome to DNR Ranch!
ATTRACTIONS OFFICIAL WEBSITE&nbsp&nbsp&nbspCONTACT ATTRACTION
TELL A FRIEND

With the mighty Rocky Mountains as the backdrop, and where the past is always present, DNR Ranch invites you to come and discover the wonder and amazement that is Wyoming. This is the true west, a place where cowboy culture is still the way of life. The country is rough and rugged, the people are kind and genuine, and the opportunities for adventure and excitement are endless.

Cody, Wyoming is a unique and friendly frontier town with plenty of things to do. Some of the local attractions are: the Buffalo Bill Historical Center, Old Trail Town, Whitewater Rafting, and the Cody Nite Rodeo, an exciting 7 event rodeo every evening at 8:30 seven days a week from June through August. It's a definite must see. And Yellowstone National Park... the name conjures up images of wild animals, snow-capped mountains, unmatched scenery, and unforgettable waterfalls. It is truly a wonderful place and one worth visiting.

Trail Rides
DNR Ranch is proud to offer all our guests outstanding trail rides with spectacular scenery and extremely gentle horses. You tell us how long you're ready to giddy up - from one hour of fun to a whole day of exploring!

Something unique at DNR Ranch you won't find anywhere else is that children as young as 3 to 6 years old can ride here! By giving the options of a pony ride in the arena, doubling with one of our wranglers, or leading their horse off our horse on the trail (called ponying); we do our darndest to accommodate even the littlest of cowpolk!

Riding Lessons
An exclusive horse related activity offered here at DNR Ranch you won't find anywhere else in the East Yellowstone Valley is riding lessons. No matter what your age or level of expertise, our experienced wranglers can teach you how to get more comfortable in the saddle. We offer private and/or group lessons at very reasonable rates in our riding arena. You'll learn everything from the basics to more advanced equitation, getting to experience different gaits in a controlled environment.

Fishing
Got an itch for angling? Whether you're a beginner with a bobber or fly fishing pro, we've got it covered. From the fully stocked trout pond out front to the Shoshone River down the road ...follow our guide Ric to the best trout fishin' holes around. Or you may want us to arrange a professionally guided trip for you through North Fork Anglers! You can also go it alone - we can tell you where they're bitin'. Please note different rivers open for fishing at different times during the summer depending on the spawning. Specifically, our local river (the Shoshone) does not open for fishing until July 1.

Other activities include whitewater rafting, hiking, golf, wildlife photography and bicycling (bicycle rentals in Cody).
alt=directions
DNR Ranch is located on Highway 14-16-20 about 23 miles west of Cody, Wyoming and 27 miles east of Yellowstone National Park's east entrance.
TRAIL RIDE RATES PER PERSON:
2 Hour Trail Ride $45.00
½ Day Ride (4 Hour Trail Ride with Cook-Out Lunch) $ 75.00
*Full Day (8 Hour Trail Ride with Cook-Out Lunch) $ 125.00


PONY RIDE RATES PER CHILD:
½ Hour Pony Ride $ 25.00
1 Hour Pony Ride $ 35.00
*Age limits and experience levels apply.

HORSE RIDING LESSON RATES:
½ Hour Private Lesson $25.00
½ Hour Semi-Private Lesson (3 Rider Limit) $20.00 1 Hour Private Lesson $ 45.00
1 Hour Semi-Private Lesson (3 Rider Limit) $ 30.00

Note: Prices subject to change without notice.
Please call or email for more information.
VISA ,MASTERCARD ,CASH ,CHECKS ,OTHER
KID FRIENDLY, PARKING AVAILABLE, RV PARKING, FOOD AVAILABLE
This Page Has Been Viewed 1 Times