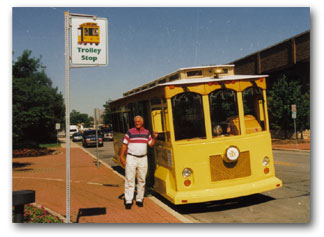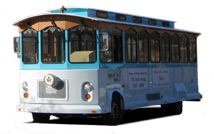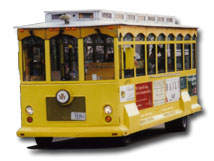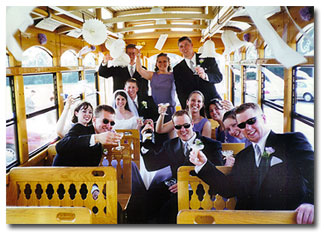 alt=nearby attraction
Naperville Trolley & Tours
ATTRACTIONS OFFICIAL WEBSITE&nbsp&nbsp&nbspCONTACT ATTRACTION
TELL A FRIEND

Tour down memory lane with the Trolley! One-hour tour of DuPage County's oldest and most productive city (settled in 1831) includes North Central College, Historic District, charming Downtown Business District, state-of-the-art Police and Fire Stations, Riverwalk areas and more!

Historic Tours of Naperville begin and end at the Dandelion Fountain at the Riverwalk, across from Nichols Library on Jackson Street.

We also offer Private Historic Tours at any time by reservation. Reserved Trolley will pick up and drop off at any Naperville location. Pick-up outside Naperville can be arranged for additional charge.

Fully Insured - CDL Licensed.
Please call for reservations.

Walk-on's welcome, space permitting.

Schedule may change at any time.
alt=directions
Adults - $8.00
Children (Age 4-17) - $5
Children under 4 - 1(cent)
,CASH ,CHECKS
NON SMOKING, KID FRIENDLY, PARKING AVAILABLE, RV PARKING,
This Page Has Been Viewed 2532 Times