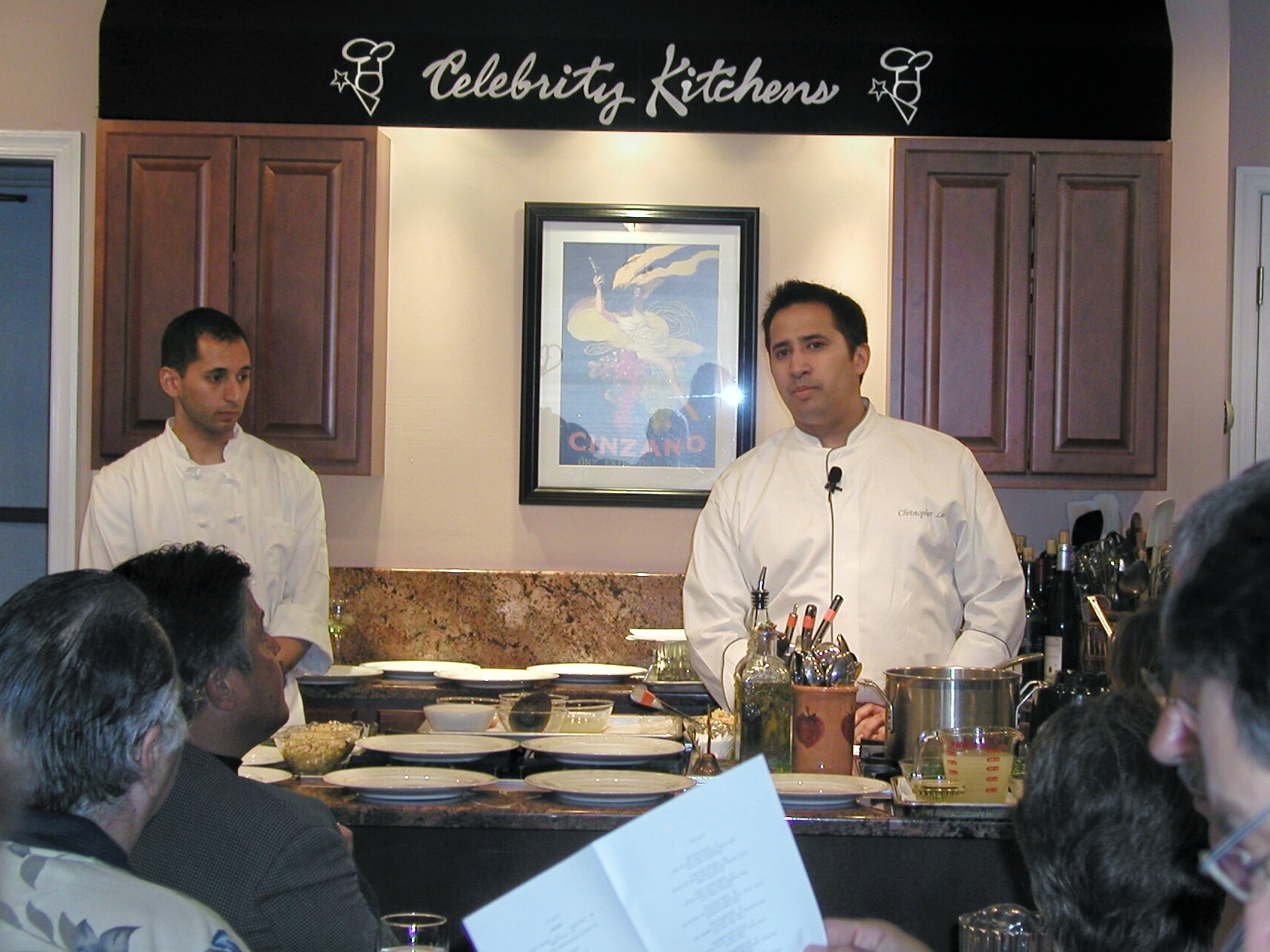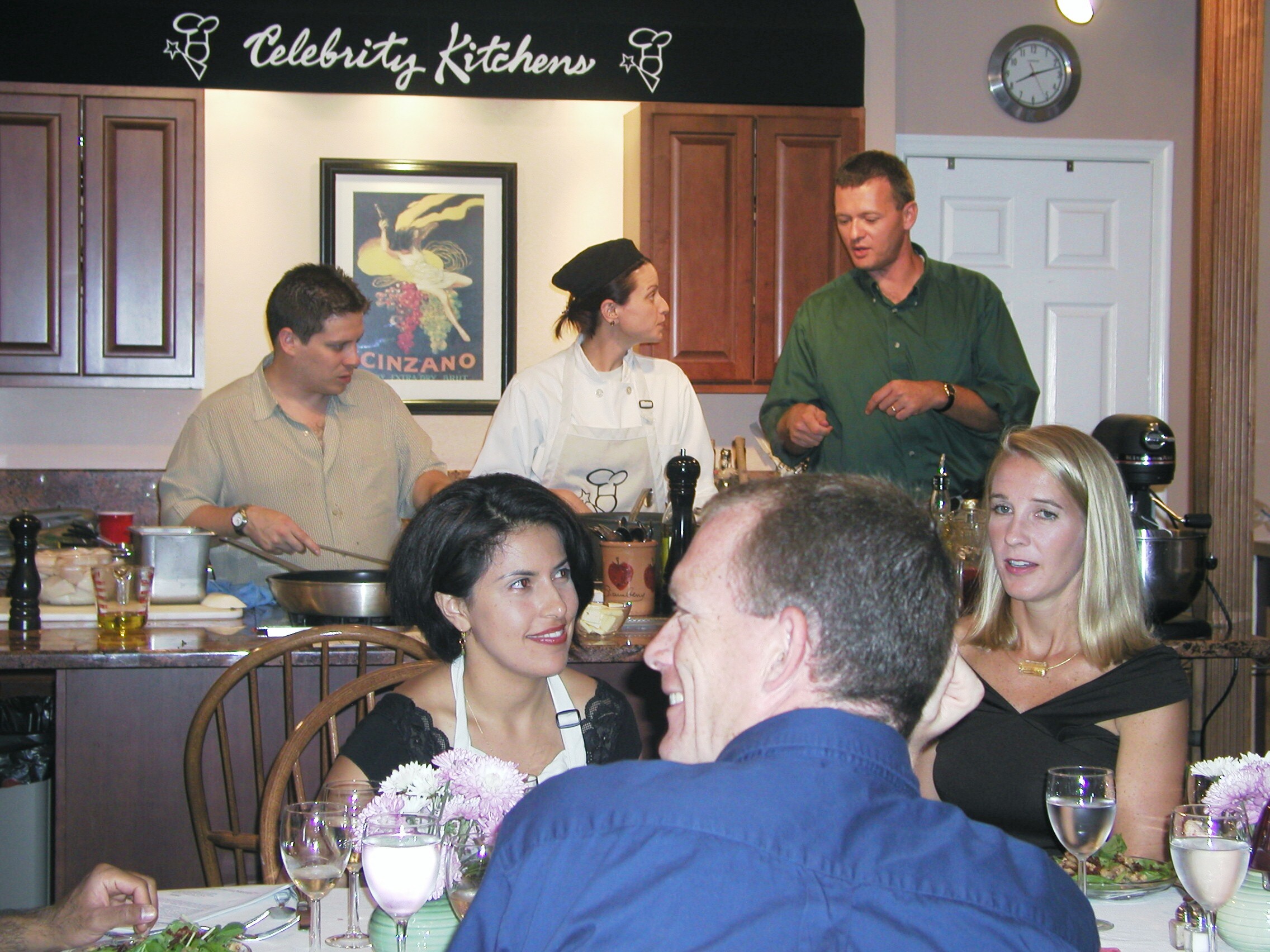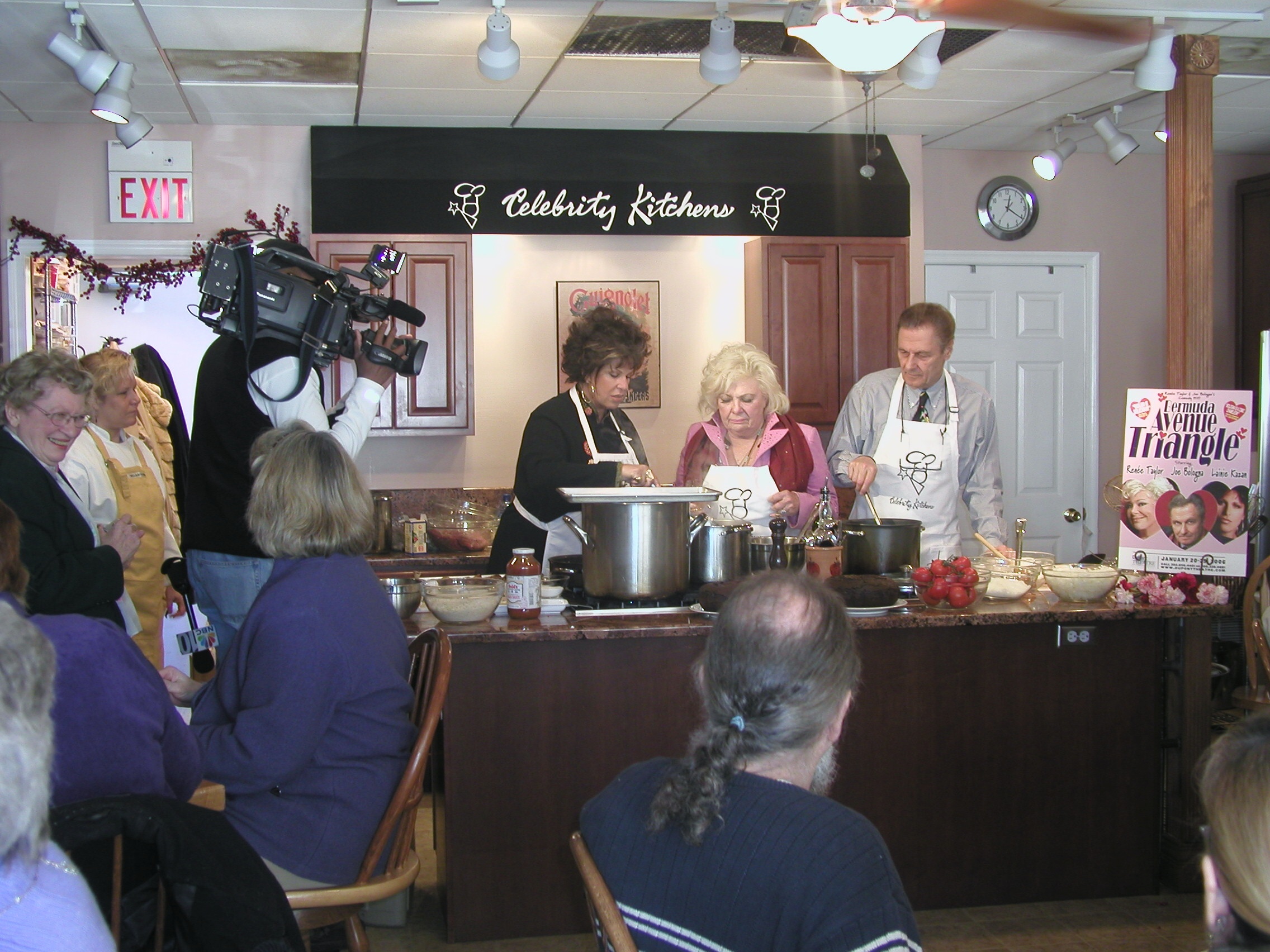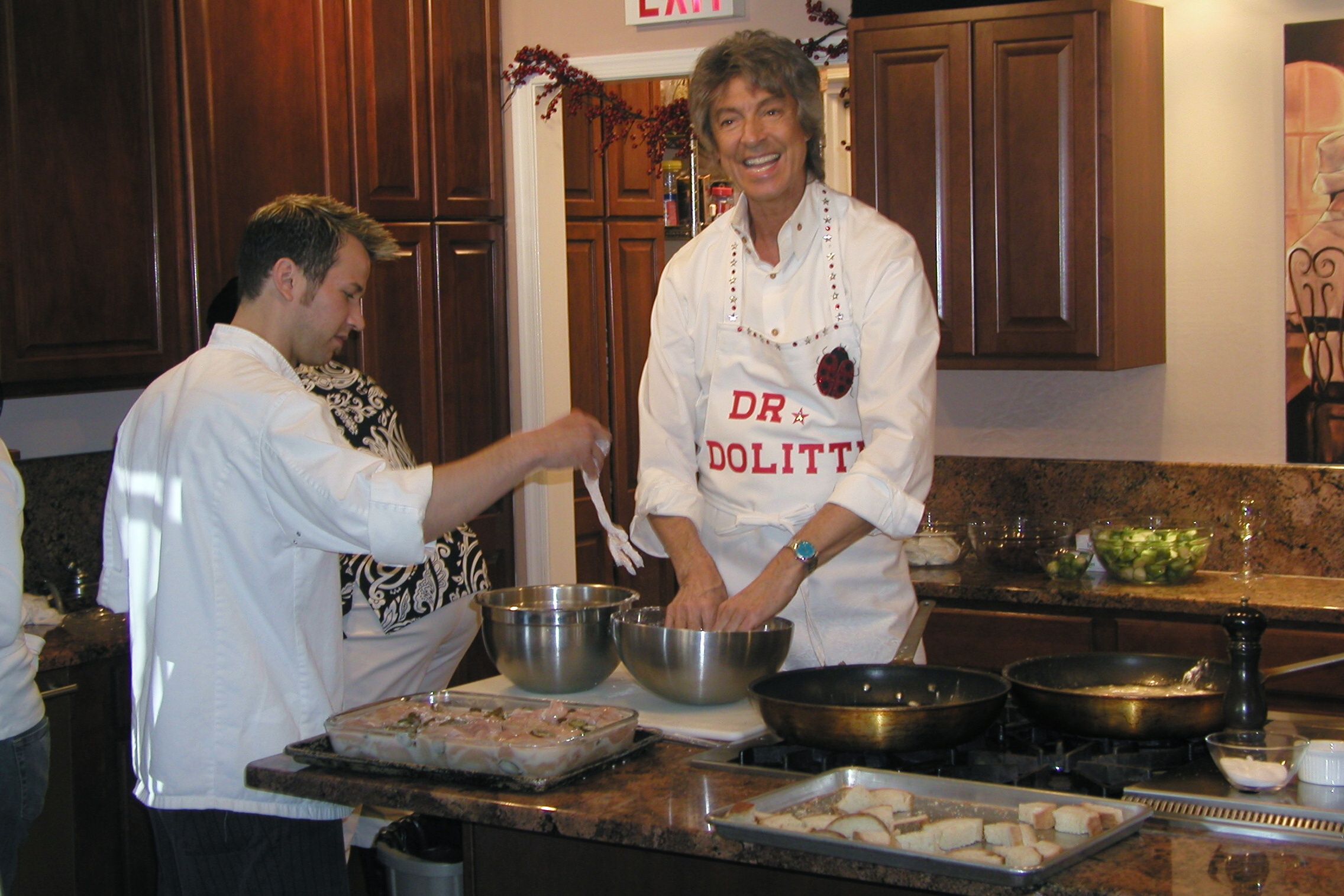 alt=nearby attraction
CELEBRITY KITCHENS- INTERACTIVE DINING WITH CELEBRITY GUEST CHEFS


&nbsp&nbsp&nbspCONTACT ATTRACTION
TELL A FRIEND

CELEBRITY KITCHENS offers an extraordinary interactive dining experience for guests. The region's top chefs prepare a four-course meal tableside in Celebrity Kitchens' intimate cooking studio. A different guest chef and menu are featured nightly. This uniquely distinctive dining experience combines dinner and a show into one event. Guest chefs prepare a four-course meal as diners watch, learn and often participate. The intimate atmosphere promotes interaction between the chef and the audience. Chefs share cooking tips and techniques, as well as their recipes.

A number of top guest chefs and cooking professionals have been featured at Celebrity Kitchens including RENEE TAYLOR (actress, star of film, stage and television, everyone's favorite mother on The Nanny television series), JOSEPH BOLOGNA (actor, star of film, stage and television, everyone's favorite dad in Adam Sandler's Big Daddy), LAINIE KAZAN Kazan (actress, star of film, stage and television, everyone's favorite mother in the film, My Big Fat Greek Wedding), TOMMY TUNE (9 time Tony award winning star of Broadway, recognized for his acting, dancing, choreography and directing; among others his work includes: Best Little Whorehouse in Texas, Grand Hotel and The Will Rogers Follies), MARC SILVERSTEIN (star of the Food Network's The Best Of show), Railroad Cookbook author, JAMES D. PORTERFIELD, Cookbook authors and media personalities ETHEL HOFMAN, SHARON SANDERS and MARIA LIBERATI, JOSEPH POON, Chef ROBERTA ADAMO (Penne, Philadelphia), Chef DAVID ANSILL (Pif, Philadelphia), Chef JAY CAPUTO (Espuma, Rehoboth Beach), Chef JEMAL EDWARDS (Brûlée: The Dessert Experience, Tropicana Casino and Resort, Atlantic City), Chef RALPH FERNANDEZ (Moshulu, Philadelphia), Chef JOSEPH FROST (georges', Wayne, PA), Chef JOSE GARCES (Amada, Philadelphia), Author and Chef GUILLERMO PERNOT (¡Pasión!, Philadelphia), Chef JEAN-MARIE LACROIX (Lacroix at the Rittenhouse, Philadelphia), Chef CHRISTOPHER LEE (Striped Bass, Philadelphia), Author, Media Personality and Chef DOUGLAS RODRIGUEZ (Cuba de Alma, Philadelphia; Ola Miami, Miami, FL; Ola Steak, Coral Gables, FL; Deseo; Scottsdale, AZ), Cookbook author and restaurateur WALTER STAIB (City Tavern, Philadelphia), and many more.

Celebrity Kitchens offers a variety of dining experiences featuring demonstration and hands-on programs. During a hands on dinner, our guests get up and cook their meal with the guest chef assisting and giving great culinary tips. The demonstration dinners are more of a sit back, watch the show and enjoy a great meal. Our dinners are fun, social and very interactive.

In addition, Celebrity Kitchens offers a variety of business programs including team building, corporate bonding and customer appreciation dinners. For aspiring young chefs, there are Kids Cook and parent/child programs, in addition to summer camps. Private parties of 14 to 28 people are welcome for any special event.

Advance reservations are required for all programs. Reservations are non-refundable. For information and reservations, please call or email. Additional information about Celebrity Kitchens' programs can be found on our website.
alt=directions
Celebrity Kitchens is located on Route 202, just north of I-95 in Wilmington, DE. If traveling from I-95, take Route 202 North (Concord Pike) for approximately one mile and make a right into Independence Mall. Celebrity Kitchens is located in the rear left hand corner of the mall.
If you take a look at the calendar on the website, www.celebritykitchens.com, you will find the price listed for each meal. Each block of the calendar provides the name of the chef, the meal that you are going to eat, the price, and whether the night is scheduled as a hands-on or demonstration.
VISA ,MASTERCARD ,DISCOVER ,CASH ,CHECKS
KID FRIENDLY, HANDICAPPED ACCESS, PARKING AVAILABLE, RV PARKING, FOOD AVAILABLE
This Page Has Been Viewed 1 Times