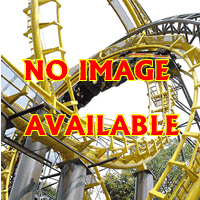 The Tallahassee Ballet
ATTRACTIONS OFFICIAL WEBSITE&nbsp&nbsp&nbspCONTACT ATTRACTION
TELL A FRIEND

The Tallahassee Ballet's Season Premiere An Evening of Music and Dance
September 21 – 24, 2006
This performance offers both the experienced arts patron and those that love music a unique evening of entertainment. The production is done in collaboration with the FSU School of Music and features both classical and contemporary dance works performed with chamber music under the musical direction of Frank Kowalsky. This year's program will feature dances from Rick McCullough, ballet professor at the FSU Department of Dance, Danielle Genest from the New York Theatre Ballet, Dr. Kathryn Cashin, and The Tallahassee Ballet's new Artistic Director, Henry Hernandez.
alt=directions
Tix range from $8 to $15 and can be purchased by calling 850.644.6500 or by visiting our website.
VISA ,MASTERCARD ,CASH
KID FRIENDLY, HANDICAPPED ACCESS, PARKING AVAILABLE,
This Page Has Been Viewed 1 Times