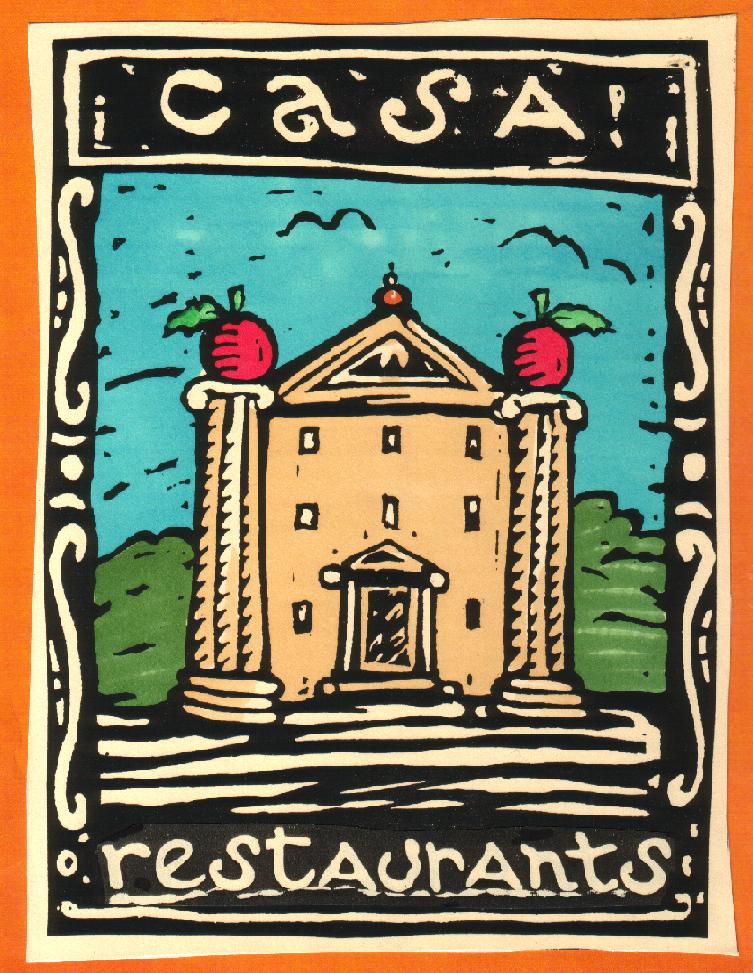 Italian Restaurant
ATTRACTIONS OFFICIAL WEBSITE&nbsp&nbsp&nbspCONTACT ATTRACTION
TELL A FRIEND

Welcome to the Casa Restaurants! Fort Wayne's favorite Italian dining with all locations offering award-winning Casa salad and fresh bread to compliment over 30 pastas.

Specialties:
Monthly Chef Special Features at all Casa restaurants (See Menu page)
Features and pizza from a wood burning oven at Casa Ristorante
Seafood at Casa Mare
Brick pizza oven, wood fired Grill and rotisserie at the Casa Grilles
Fine Italian entrees at all Casa locations
Banquet facilities and area delivery available at Casa D'Angelo on Fairfield - Call 260-745-7200 for details, or print the reservation form using this Banquet Room Contract link or the one to the left and fax it to us at 260-745-5503. (The contract is a .pdf file and requires Adobe Acrobat to print, see link on Menu page to download that software)

The same dressing used in our famous Casaburo salad is now available in a take home 12oz. bottle at all Casa locations for $3.50 per bottle, including a card with suggestions for preparation to enhance your Casa Salad at home. A gift or shipping box that holds up to four bottles is available for $1.00.

Visit our Menu Page for appetizers, soup & salad, risotto, baked pasta, steaks and veal, chicken, seafood, items prepared on the grille, pastas, pizza, sandwiches, desserts, and daily specials.

Visit our BULK CARRYOUT Menu page for pricing of pans of our fine salads, pastas, and desserts for your group events.
alt=directions
Please visit our website for further detailed information on prices.
VISA ,MASTERCARD ,DISCOVER ,CASH
NON SMOKING, KID FRIENDLY, HANDICAPPED ACCESS, PARKING AVAILABLE, RV PARKING, FOOD AVAILABLE
This Page Has Been Viewed 1 Times