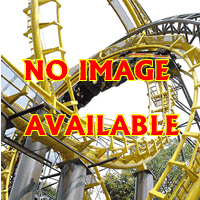 The National Cowboy Museum
ATTRACTIONS OFFICIAL WEBSITE&nbsp&nbsp&nbspCONTACT ATTRACTION
TELL A FRIEND

The Mission of the National Cowboy & Western Heritage Museum is to preserve and interpret the heritage of the American West for the enrichment of the public. Visitors view art from Prix de West Purchase Award winners, the finest contemporary Western artists in the nation, as well as significant works by master artists such as Charles Russell, Frederic Remington and Albert Bierstadt. Of the numerous heroic-sized works on display, visitors are most awed by James Earle Fraser's famous 18-foot sculpture, The End of the Trail; Colorado sculptor Gerald Balciar's 16,000-pound white marble cougar aptly named Canyon Princess; and Windows to the West, five breathtaking Western landscapes by Albuquerque artist Wilson Hurley.

The Museumís magnificent complex also contains Prosperity Junction, a 14,000 square foot circa 1900 Western cattle town, and major exhibition galleries which include the American Cowboy Gallery, American Rodeo Gallery, The Joe Grandee Museum of the Frontier West gallery, The Weitzenhoffer Gallery of Fine American Firearms, Western Performers Gallery, Native American Gallery and the Silberman Gallery of Native American Art.

Also on site are The Museum Store, Dining on Persimmon Hill restaurant, the Children's Cowboy Corral and the Donald C. and Elizabeth M. Dickinson Research Center. Outside, the stunning landscape boasts both botanical and natural gardens and additional sculpture and tributes.
alt=directions
Adults $8.50
Seniors (62 & up) $7
Children (6-12) $4
Children under 5 Free
NON SMOKING, KID FRIENDLY, HANDICAPPED ACCESS, PARKING AVAILABLE, RV PARKING, FOOD AVAILABLE
This Page Has Been Viewed 1 Times