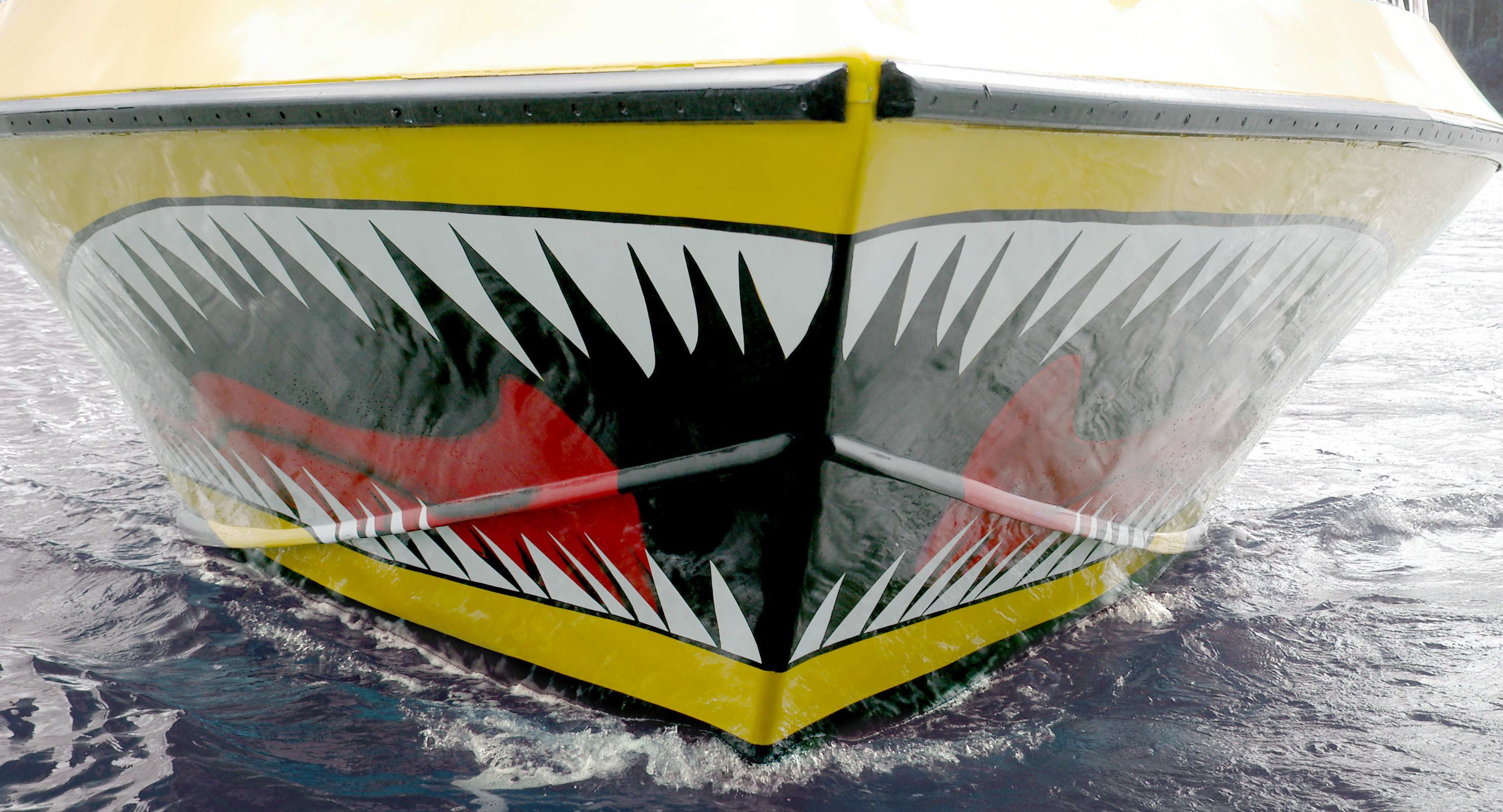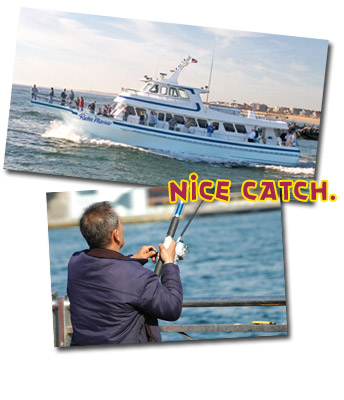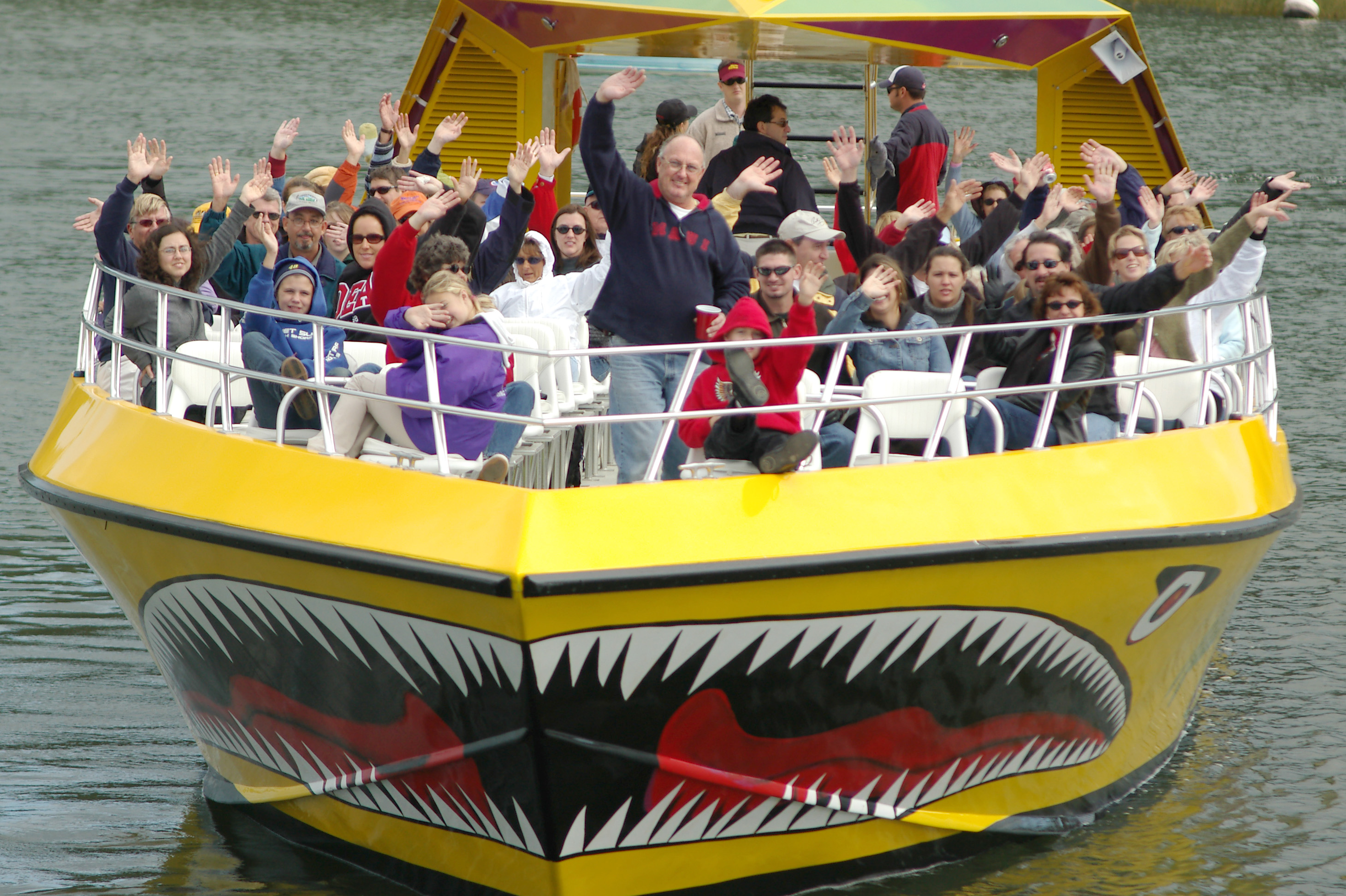 alt=nearby attraction
Fishing and Sightseeing in Virginia Beach!
ATTRACTIONS OFFICIAL WEBSITE&nbsp&nbsp&nbspCONTACT ATTRACTION
TELL A FRIEND

Rudee Tours invites you and your family for the fishing and touring experiences of a lifetime! Come join the Rudee fleet for all the fishing, dolphin and whale watching, crabbing and thrill ride needs while you stay in lovely Virginia Beach. Fishing is available all year round on the new Rudee Angler and Rudee Mariner. We catch more fish than you can shake a stick at so the entire family will have loads of fun. Come watch dolphins and whales with us when they are around seasonally throughout the year on the Rudee Flipper and Rudee Whaler. Our dusk trips are very popular (Sunset Cruises) and are ideal for the couple just wanting to relax. We serve beer and wine on all tours, as well as plenty of eats. These trips are in coordination with the Virginia Aquarium who provides educational narration for everything we encounter on our voyage.

If you want a vacation from learning and just want to rock, come on the Rudee Rocket! She is 2000 horsepower of fun and will give you the thrill ride of a lifetime! Just want a laid back private crabbing experience with the little ones within Rudee Inlet? Well, the Rudee Crabber, is the answer. Also with the Virginia Aquarium, we offer the Rudee Explorer that runs eco-tours within the Owls Creek marsh that is fun and educational for the whole family. So come on down and we hope to see you on the docks!
alt=directions
Rudee Tours are located at the Virginia Beach Fishing Center at 200 Winston Salem Ave. in Virginia Beach at the southern tip of the Oceanfront strip right before the Rudee Inlet bridge. Head south on Atlantic or Pacific and take a right on 5th Street (which turns into Winston Salem west of Pacific Ave.) and we're on the right! Parking available for free for all Rudee Tours guests.
Fishing:
1/2 day trips (From 8am-12 or 1:30-5:30pm daily) - $35 for adults, $29 kids 4-11, 3 and under are free.

Tours:
1.5 hour cruises - $18 per adult, $16 kids 4-11, 3 and under are free.
Trips running daily, call 757-425-3400 for times.

Rudee Rocket (1.0 hour cruise) - $20 per adult, $15 kids 4-11, 3 and under are free.
Trips running daily, call 757-425-3400 for times.

Rudee Crabber (2 hours) - $25 each.
Trips running daily, call 757-425-3400 for times.

Special rates for children available on a seasonal basis; please call for more info.

Rudee Explorer (Approx. 35 mins leaving from the Virginia Aquarium.) Tickets are $5 for non-members and a reduced price is available for members of the Aquarium. Combo tickets are available with purchase of Aquarium entrance.
These trips run every 45 mins. from 10:30am - 6pm.
VISA ,MASTERCARD ,DISCOVER ,CASH ,CHECKS ,OTHER
KID FRIENDLY, HANDICAPPED ACCESS, PARKING AVAILABLE, RV PARKING, FOOD AVAILABLE
This Page Has Been Viewed 1 Times