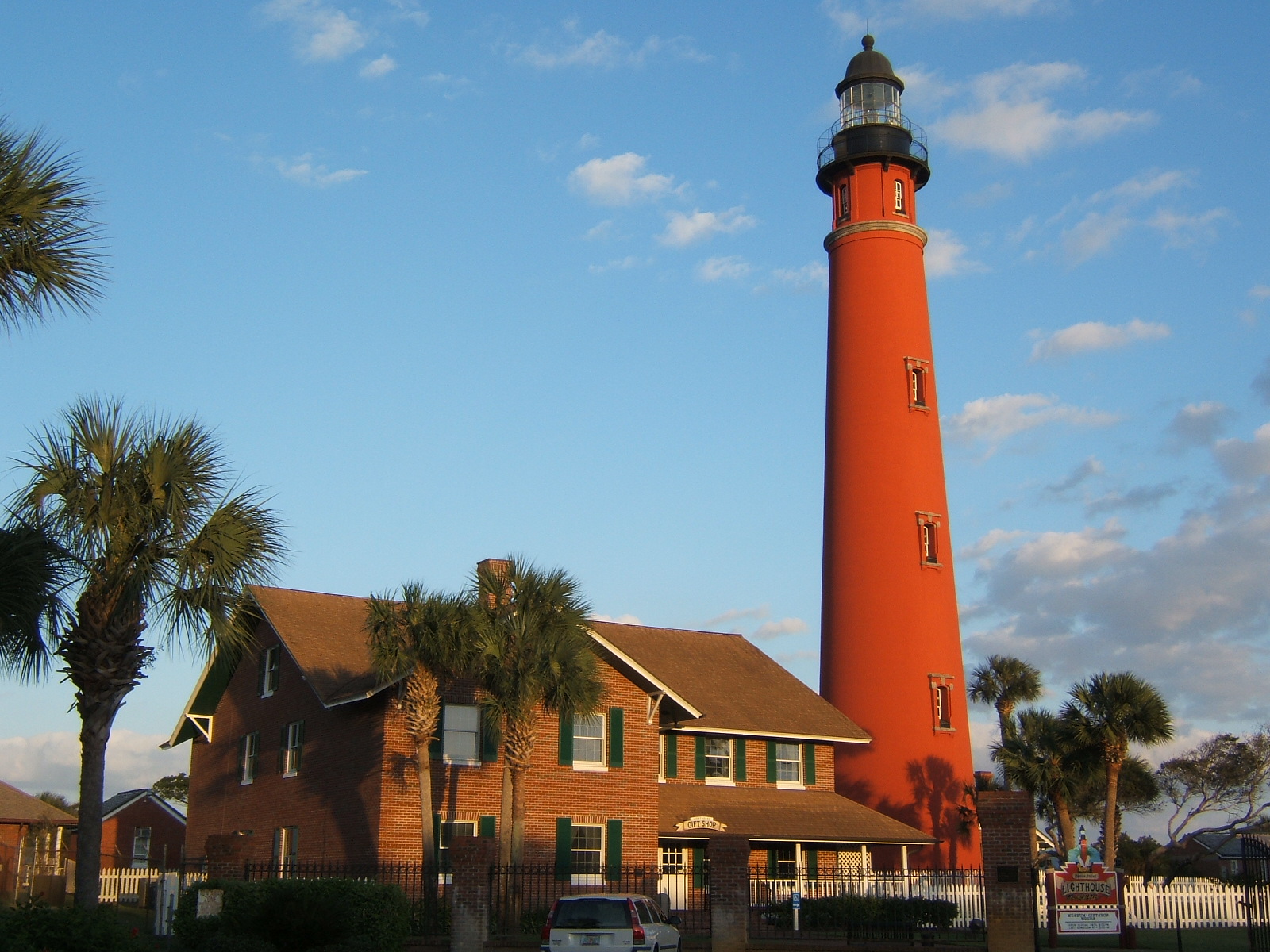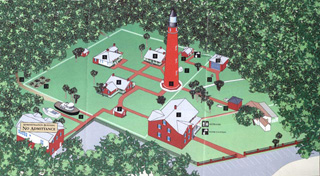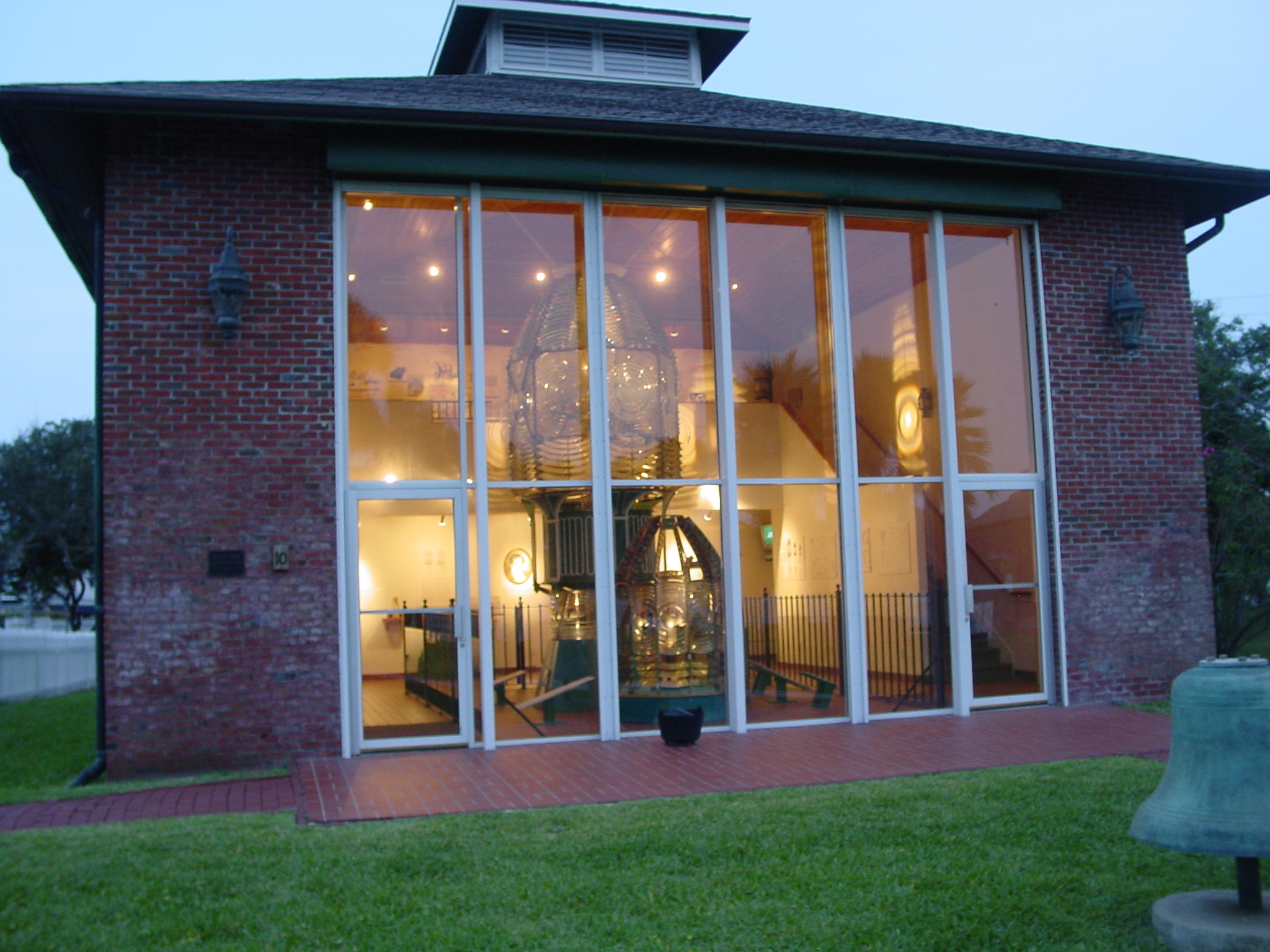 alt=nearby attraction
Ponce de Leon Inlet Lighthouse
ATTRACTIONS OFFICIAL WEBSITE&nbsp&nbsp&nbspCONTACT ATTRACTION
TELL A FRIEND

Located at the southern end of the peninsula just minutes away from Daytona Beach, the Ponce de Leon Inlet Lighthouse stands like a quiet sentinel overlooking the beautiful coastline and inland waters of Ponce Inlet. Known as Mosquito Inlet before tourism and the Florida landboom of the early 20th Century encouraged residents to change its name to Ponce de Leon Inlet in hopes of attracting more visitors, the area has been watched over by this magestic 175 ft. tower since 1887. Visitors traveling south down Atlantic Ave. soon find themselves in the quaint coastal town of Ponce Inlet where the normal trappings of the tourist industry are left behind.

Visitors who decide to climb the 203 steps to the top of the second tallest lighthouse in the United States and National Historic Landmark are rewarded with a breathtaking view of the Atlantic coastline, area beaches and inland waterways. No visit to the Ponce Inlet Lighthouse is complete without a tour of light station whose original buildings have been turned into a museum that traces the history of the peninsula and lighthouse from pre-Columbian times through present day.

Deserving of special mention is the Aryes Davies Memorial Fresnel Lens Exhibit, considered by many as finest collection of Fresnel Lenses in the nation, this beautiful building houses the original 1st Order Revolving Fresnel Lens which originally sat atop the Cape Canaveral Lighthouse to the south and the original 1st Order Fixed Fresnel Lens that shone from the lantern room of the Ponce Inlet Lighthouse until being replaced in 1933 with a 3rd Order Revolving Fresnel Lens which is still in use today.

After completing a leisurely visit to the lighthouse and light station grounds, visitors have ample activities to choose from including jet skiing, deep sea fishing, a walk down the beach to the north jetty which extends several hundred yards into the Atlantic or a visit to the Marine Science and Sea Turtle Rehabilitation Center. In the evenings, you can watch as local charter boats return from their daily trips into unload their catch directly across from the lighthouse.

Children can play in the park right outside the light station's grounds while parents set the table for an enjoyable picnic under beautiful live oak trees. Those wishing to sample some of the areas best seafood have to look no further. Ponce Inlet is home to many local restaurants well known not only for their excellent food but their spectacular views of the water as well. A trip to the Ponce Inlet Lighthouse is sure to please visitor and resident alike. Its quiet surroundings, laid-back atmosphere, and beautiful views combine to create an experience that is surprisingly relaxed and invigorating at the same time.

Come down and experience what Florida used to be like and escape the hustle and bustle of the usual tourist attractions while remaining only minutes away from downtown Daytona Beach. To learn more about the Ponce Inlet Lighthouse and Ponce Inlet area please go to our website.
alt=directions
From Daytona Area Beaches: Go south on Atlantic Avenue (A1A)towards Ponce Inlet. Go approx. 6 miles south of Dunlawton Avenue and turn right at stop sign at intersection of Atlantic Avenue and Beach Street. Head west approx. 1/2 mile to South Peninsula Drive. Turn right on South Peninsula Drive and go approx. 2/10 mile. Lighthouse parking and main entrance is located on the left hand side of the road at 4931 South Peninsula.

From I-95: Take exit 256 at Port Orange. Head East on SR-421/Taylor Rd/Dunlawton Ave. Take Dunlawton Ave. over bridge and turn right on Atlantic Ave/A1A. Follow directions listed above to lighthouse.
Hours of Operation: Open 7 days a week 10:00 a.m. - 9:00 p.m. (Last admission at 8:00 p.m.)

Adults: $5.00
Children: $1.50
VISA ,MASTERCARD
NON SMOKING, KID FRIENDLY, HANDICAPPED ACCESS, PARKING AVAILABLE, RV PARKING,
This Page Has Been Viewed 1 Times