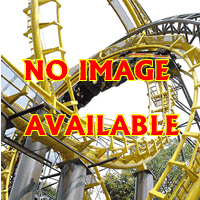 Paul Rodriguez Hosts the Crown Royal Latin Kings of Comedy
ATTRACTIONS OFFICIAL WEBSITE&nbsp&nbsp&nbspCONTACT ATTRACTION
TELL A FRIEND

The Crown Royal Latin Kings of Comedy tour hosted by Paul Rodriguez will be in San Antonio at Municipal Auditorium Friday, September 29 at 7:00PM. Joining Rodriguez on the KING sized tour are Luke Torres, Johnny Sanchez and Dennis Gaxiola.

Referred to as the Richard Pryor and George Carlin of original comedy within the Hispanic community, Paul Rodriguez has been making audiences laugh for two decades. He has starred in over 30 films, countless television series and has performed live to well over one million concert goers from coast to coast building a solid fan base. He landed the coveted role of outspoken fight physician, Freddie Pacheco in Columbia Pictures biopic, Ali. He also starred in The Price of Glory, starring Jimmy Smitts, tortilla soup, with Hector Elizondo; Crocodile Dundee in LA with Paul Hogan; The Shipment with Mathew Modine, Rat Race, and Chasing Papi. His latest film projects include, A Cinderella Story starring Hilary Duff and The World's Fastest Indian starring Sir Anthony Hopkins. Staying true to his comedic roots, Paul is in pre-production on two series which were picked-up by VH1 and UPN/ Revolution Studios and just finished starring in a comedy showcase series entitled, The Laugh Factory: Very Funny, set to air on TBS.

Paul's royal court includes Luke Torres, famous for his impersonations of Robin Leach, Sylvester Stallone and others; Johnny Sanchez, comedian, writer and co-producer of the Sidney Lumet directed film Find Me Guilty; and Dennis Gaxiola from Jamie Foxx Presents Lafapalooza.

The Crown Royal Latin Kings of Comedy tour is sure to be the biggest event to hit the Latin Community this year! Join ARTS San Antonio at Municipal Auditorium Friday, September 29 at 7:00PM for this one night only performance.

This event is brought to San Antonio with the support of Marriott Hotels and La Prensa Bilingual Newspapers.
alt=directions
Tickets prices are $45, $35, $25 and available through ARTS San Antonio, TicketMaster Outlet or by calling.

For more information, please visit our website.
VISA ,MASTERCARD ,CASH ,CHECKS ,OTHER
KID FRIENDLY, HANDICAPPED ACCESS, PARKING AVAILABLE,
This Page Has Been Viewed 1 Times