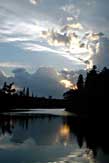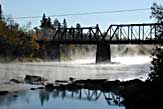 Wilderness River Outfitters
ATTRACTIONS OFFICIAL WEBSITE&nbsp&nbsp&nbspCONTACT ATTRACTION
TELL A FRIEND

Choose the right adventure...
There are a variety of preplanned trips that can be taken on the Big Fork River. Any one choice will offer spectacular scenery and abundant wildlife. Because you are an individual with particular interests and challenge levels, we would like to help you find the right trip for you. Remember, we are also happy to help you customize any of these trips, or even help you design your own. The choices are unlimited! For example, you can change the length of the trip, area, number of people or boats, camping supplies, and degree of difficulty.

Most of the sites along the river are DNR maintained. They have picnic tables, outhouses, and camping areas. There is no charge to camp at these sites. Free firewood is provided at many of the DNR maintained campsites.
alt=directions
Please visit our website for further information.

VISA ,MASTERCARD ,CASH ,CHECKS
KID FRIENDLY, PARKING AVAILABLE, RV PARKING, FOOD AVAILABLE
This Page Has Been Viewed 1 Times